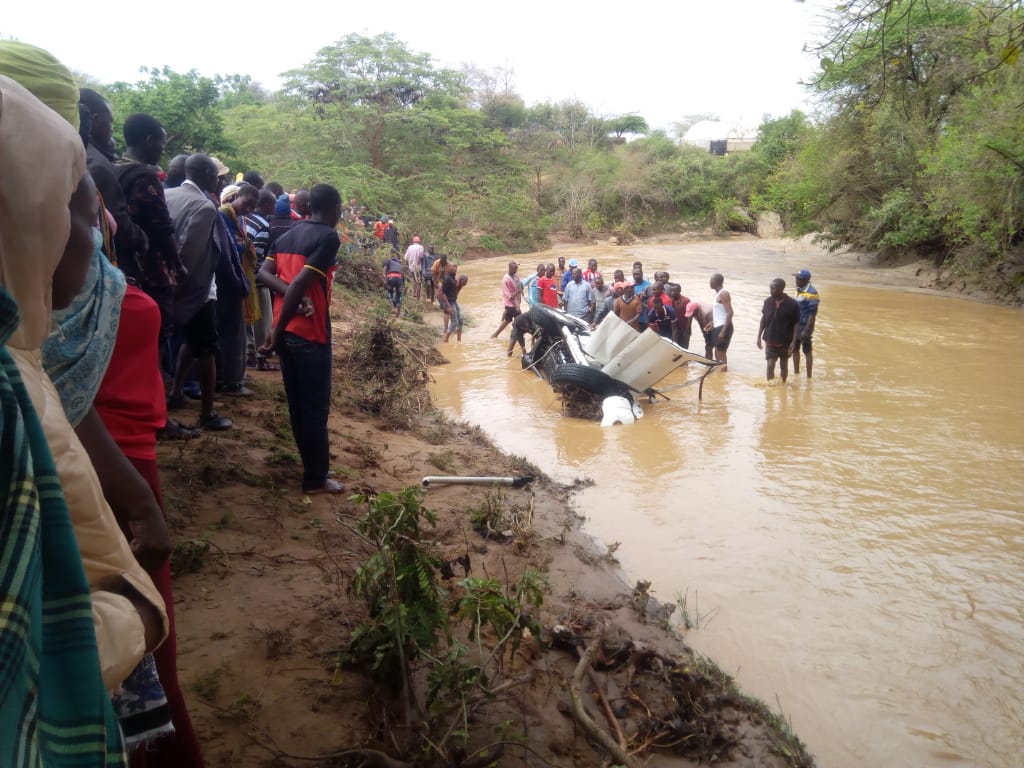 Four people drowned in a river within Matinyani area of Kitui County on Wednesday night when a private vehicle they were in was toppled by water following a heavy downpour last night.
Two others, a driver and a passenger escaped death narrowly after they managed to swim out of Mutindi river.
The six who included some staff of Prime Telecom Ltd, a telecommunications company and hired casual workers were traveling from Mwingi heading to Kitui town when the pickup double cabin car they were traveling in was swept away.
Three bodies were retrieved from the raging river on Thursday morning while the fourth one was recovered at around noon.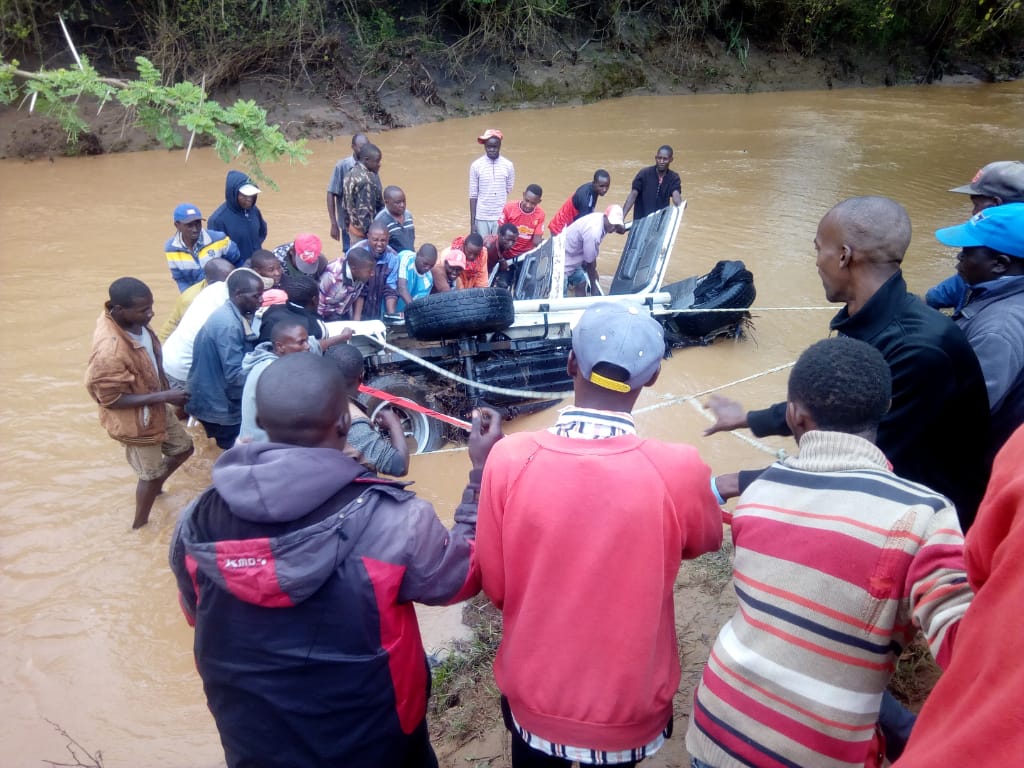 Read More
When Standard Digital visited the area, we found Matinyani OCPD John Sawe coordinating the recovery efforts.
Part of the vehicle could be seen.
"The victims were coming from Mwingi heading to Kitui when their vehicle was washed off by the river. It is unfortunate that four of the occupants drowned but we have recovered all the bodies," said Sawe
The driver of the car appeared to have missed a shallow bridge erected at that section of the river.
"The driver was warned by bodaboda operators at Kakumuti market who hooted at him to warn of the danger ahead but he did not stop," said Evans Mulandi, a resident.
Among those who visited the scene were Kitui West MP Edith Nyenze and Matinyani MCA Silvester Munyalo.
While addressing the media shortly after visiting the scene, Mrs. Nyenze said that she had requested Kenya Rural Roads Authority (Kerra) to erect guard rails at the bridge to prevent such incidences in the future.
"So many people have drowned on that section of the river and there is need to erect guardrails to curb similar future incidents," Nyenze said.
The last three weeks has seen most parts of Kitui county experience heavy rains which have resulted in flooding of seasonal rivers.