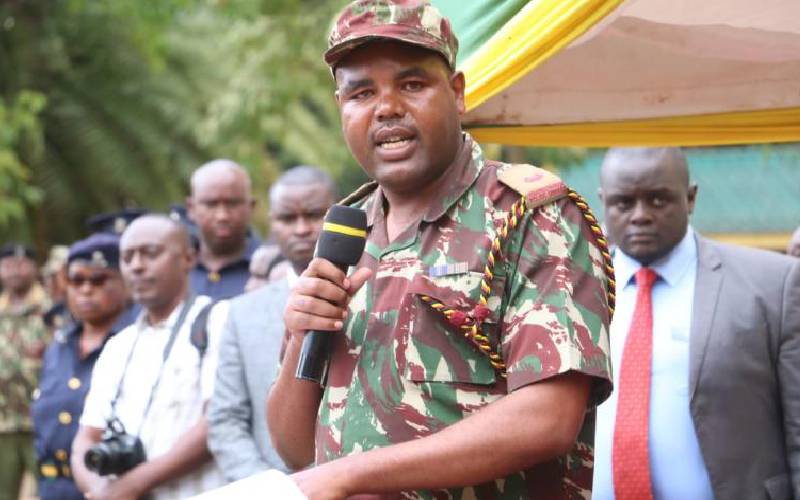 The Administration Police (AP) and the Meru Catholic Diocese have entered a partnership to build a Sh20 million day secondary school in Tigania East.
AP commanding officer Rem Mutabari said yesterday that the school, which will be put up at the AP Leadership School and Sports Centre in Kirimanchuguma, will help students who are forced to trek for 10km to the nearest secondary school.
"The nearest school is 10km away. The students walk there daily meaning they cover 20km daily," said Mr Mutabari.
"Our idea is to work with the clergy and other leaders to provide a school for the children that is near their homes."
Read More
Mutabari also said that the project is aimed at addressing cases of teen pregnancies in the region.
He noted that school girls are exposed to sex predators as they walk to and from school.
Four acres have already been identified for the school named Kamithega Day Secondary School. Construction is supposed to be completed by January next year.
Michii Mikuru Location Chief John Kaberia and Mikinduri Catholic Parish's Father Julius Kiogora said the project is a welcome relieve.
He noted that things become very difficult for the students, especially during the rainy season