8 KDF soldiers injured in Kangundo road crash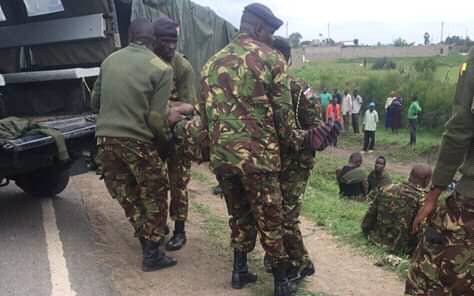 Eight Kenya Defense Forces (KDF) soldiers were seriously injured after a truck they were travelling in was involved in a road accident near Malaa shopping centre along Nairobi-Kangundo highway on Wednesday morning.
According to Matungulu Sub County Police Commander, Isaac Thuranira, the accident occurred at around 10 am when the driver of the vehicle lost control and veered off the road before overturning.
"There were eighteen soldiers on board and they were driving from Nairobi towards Kangundo general direction. Some were critically injured and were rushed to Forces Memorial Hospital for treatment," Thuranira told The Standard over the phone.
He said the cause of the accident was not immediately established. The police boss also revealed the ill-fated truck had been towed by KDF to Nairobi.