Supermarket busted for cooking with expired flour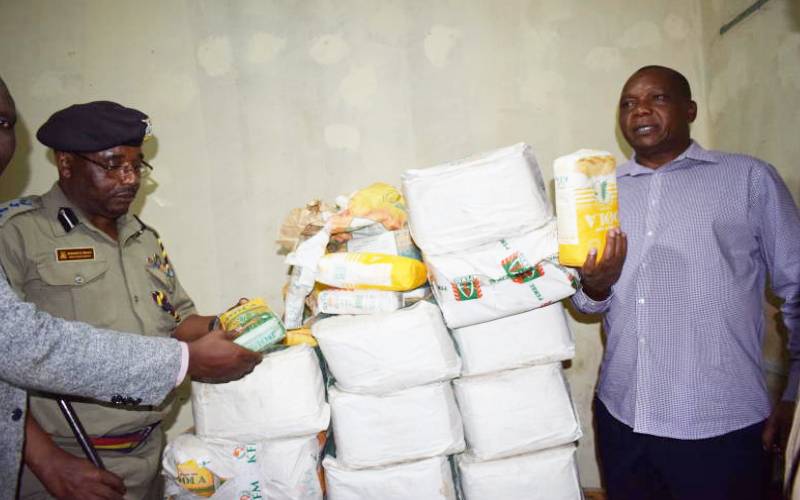 Police have impounded a consignment of expired flour from a supermarket in Meru.
An inter-agency team led by Imenti North Deputy County Commissioner Isaac Masinde involving police officers and Imenti North public health officers raided the supermarket.
They recovered 44 bales of expired assorted maize and wheat flour.
They have been taking small amounts of the expired flour and use it to bake cakes.
"The public complained about getting ill after eating here so we investigated," Masinde said.
The supermarket management was said to be baking cake, mandazi and chapati using expired flour.
A worker denied the claims, saying the room contained expired products which had been removed from the shelves after expiry.
She said the only reason why the room had not been opened promptly when the police arrived was because the staff member with the key had not reported to work.
"We have decided to seize everything ... Such food is dangerous and as gatekeepers of the public we cannot allow such acts," said Charles Kajita, Imenti North Sub-county public health officer.
The goods were taken to Meru Police Station.
Masinde thanked residents for tipping the police.