Ex-lover wants DCI to probe Senator Linturi's marriage papers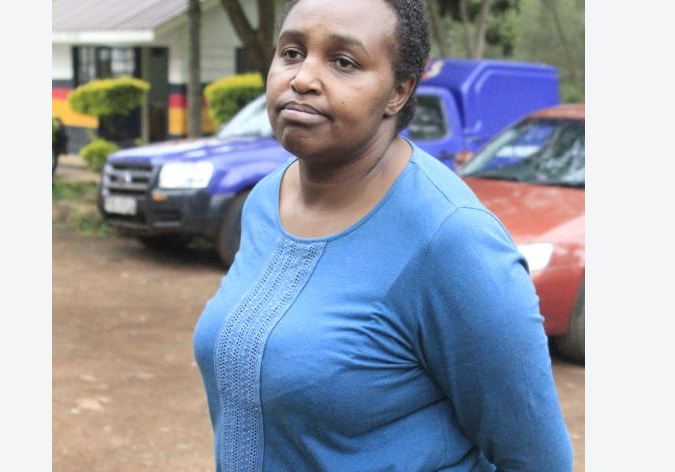 Maryann Kitany wants the Director of Criminal Investigations to investigate the alleged faking of court documents and stamps by her estranged spouse, Meru Senator Mithika Linturi.
Ms Kitany, in an application filed at Milimani Chief Magistrate's Court, is also seeking an order directing Attorney General and Registrar of Marriages to produce records of all marriages contracted by Linturi.
In the court papers, she recounted how their love affair blossomed following their initial contact in 2013 in the office of Deputy President William Ruto, where she worked as chief of staff.
Kitany said she met Linturi in 2013 when he, as a newly-elected MP for Igembe South, came to see the Deputy President. She said as the chief of staff to the DP, she was instructed to assist him (Linturi).
"Our first and subsequent interactions until about February 2014 were normal and casual, just like many other MPs who frequented the Deputy President's office," said Kitany.
According to her, from around February 2014, their relationship grew and they started dating. During this period, she said, Linturi would take her flowers. He, at the time, claimed he was not married.
"I was of the opinion that as we got closer, that it was important for his family and himself to have all his children from the different mothers to move in with us, to which he agreed," she said through her lawyer Danson Omari.
By April 2014, she said, they had grown closer and when the schools closed, she introduced him to her children.
Kitany said that later, Linturi introduced his children to her in Nairobi around the same period after their earlier meeting with her.
"Around May or June 2014, we agreed to move in together to my home in Kileleshwa, while he still had a home on Ngong Road," she said.
"I am seeking an order directing the Registrar of Marriages to investigate and produce the records and or pleadings of Linturi's purported divorce, if any, to Mercy Kaimenyi in Divorce Case No 128 of 2005," said Kitany.
Kitany wants DCI to be compelled to investigate Linturi over alleged adultery, saying he entered into multiple marriages with the plaintiff and a third party, Ms Kaimenyi.
She claims Linturi produced fake court documents and pleadings to DCI, knowingly misleading the police about his marital status.
"If Linturi did not have any capacity to marry, then he committed bigamy, an offence under Section 171 of the Penal Code," she said.
She said if Linturi did not divorce his first wife, then he committed forgery and perjury by lying to the police.
Sufficient evidence
Kitany said she had collected sufficient evidence on the alleged acts of forgery and fraud.
She said Linturi used her brother's company to obtain a Sh50 million loan in 2015.
According to her, he used Sh38 million to buy a plot in Runda, where they put up their matrimonial home.
Kitany, however, said Linturi registered the plot under his name.
"Linturi has never repaid the loan facility he acquired using my brother's company," she added.
The matter will be heard today.