Court told of trader's link to Sh27m bhang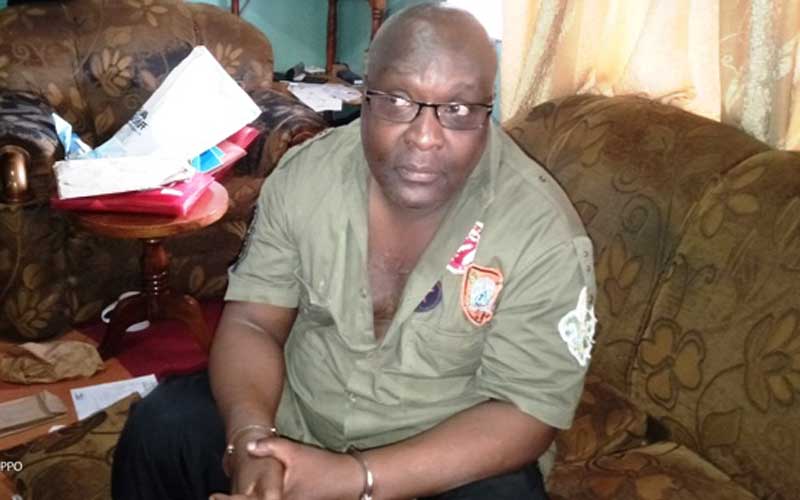 A businessman already facing drug related charges could be connected to a Sh27 million consignment of bhang seized near Meru town.
In an affidavit, Imenti North Directorate of Criminal Investigations Officer (DCIO) James Githinji told Meru High Court that the businessman, James Muthiora Igweta alias Karinta, might be the employer of the man charged with trafficking the consignment.
Igweta (pictured) and his wife Fridah Karimi, Timothy Kinoti Kariaci, Joseph Ekeno Ekeno and Jacob Githae Mukunyu have denied trafficking 103 kilogrammes of bhang with a street value of over Sh3 million at Kooje Estate in North Imenti on November 1, 2018.
The accused, who are represented by lawyer Kiogora Mugambi, took plea on November 8 and are out on Sh3 million bond each with two sureties.
The DCIO's affidavit is related to Igweta's application before High Court Judge Francis Gikonyo to bar fresh drug trafficking charges against him related to the Sh27 million consignment nabbed at the home of another suspect, Jesse Koome Kanake.
Kanake has separately denied trafficking 981 kilogrammes of bhang worth Sh27 million at Kirirwo Village near Meru town and was released on a Sh15 million cash bail or Sh30 million bond with two sureties which he has been unable to raise.
According to Githinji's affidavit opposing Igweta's application, detectives have reason to believe that Kanake was an employee of the businessman.
Igweta has told Justice Gikonyo that he is unable to comprehend the new charges registered at the Meru chief magistrate's court on November 28 because he is yet to get the charge sheet.
"I justifiably feel that the machinery of the law is being used to cause me injustice," Igweta has told the court.
Igweta has also claimed that new charges against him is shifting the burden of producing evidence to him when the duty squarely lay on the State.
A ruling set for March 5.