Makueni female nominated MCAs dismissed from Mombasa meeting, protest discrimination as they vow to sue the assembly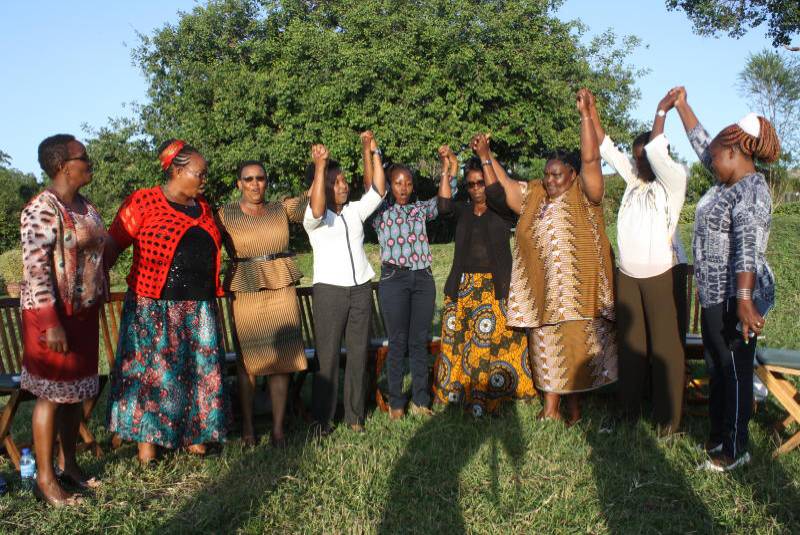 Complaints about discrimination in the County Assembly have spilled after female nominated ward representatives were locked out of a meeting in Mombasa.
According to Muungano Party nominated MCA Janet Mwikali Kitung'a, who spoke for the caucus of women ward representatives, they attended the meeting in a Mombasa hotel that began January 7 for preparation of committee reports, but were locked out after three days.
Committee reports
"We all went to Mombasa from January 7 to prepare various committee reports ahead of resumption of assembly sittings, but after three days we were shut out, leaving behind elected MCAs only," said Ms Kitung'a.
The leaders said they were angered most when they learnt that male nominated ward representatives were retained.
"This demonstrated open bias against women. Why are we discriminated against? We know how to read and we bring Bills and statements to the floor of the House," said Kitung'a.
The County Assembly has 48 members. Thirty MCAs, including one woman, are elected. The other 18, three of them men, are nominated.
Urbanus Wambua alias Kana, nominated by Wiper Party, absconded the Mombasa meeting, saying it was a waste of taxpayers' money.
The assembly has been undertaking House business in Mombasa. Two clerks and speaker are present.
The MCAs, who were locked out, said they would not support reports tabled in the assembly.
The assembly is due to resume on February 12.
While quoting Article 177 B of the Constitution, the MCAs said they were duly nominated and had a role to play just like their male counterparts, adding that their dignity as women leaders was at stake.
"All members, both elected and nominated, are equal," said Kitung'a.
The nominated ward representatives, who met on Monday evening in a Wote hotel, said the assembly had failed to adopt the Salaries and Remuneration Commission's circular that had instructed that every MCA was to have three staff.
They complained that the assembly had failed to actualise that, with their male counterparts each having six employees while nominated women representatives had only a driver.
Gender rule
They said the two-third gender rule had been ignored, citing the liaison committee that they said had 20 members, 19 of them men.
Makueni Governor Kivutha Kibwana is said to have attended the Mombasa meeting on different dates, with a section of County Executive members and chief officers.
The MCAs called for gender inclusivity in all assembly activities and threatened to sue the assembly for discrimination.
"If we will not be heard, we will go to court," Kitung'a said.
Details of what was discussed days after the MCAs were locked out remain scanty.
MCAs told off
Contacted for a comment, Assembly Speaker Douglas Mbilu told off the MCAs for not having raised the matter with his office.
"I don't want to respond to them through the media. They should follow the assembly procedures to raise their concerns with the House leadership," Mr Mbilu said on the telephone.