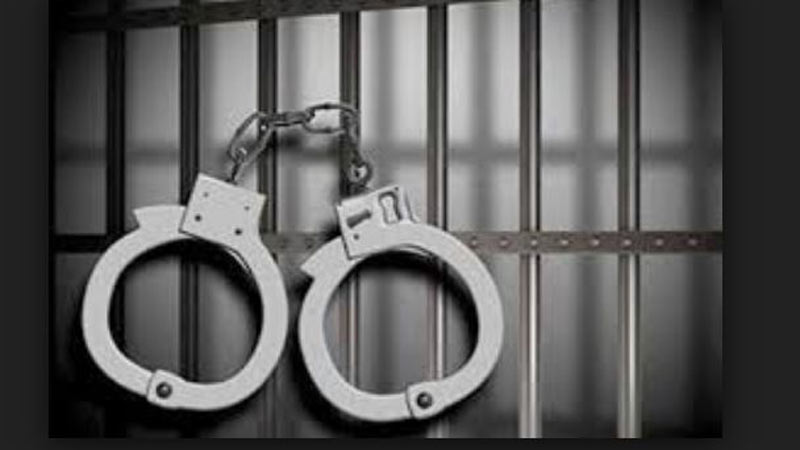 The teacher had gone missing over the weekend before his body was found dumped in a coffee plantation in Nzeveni village on Sunday morning. Confirming the Tuesday's morning arrests, the area OCPD Mathew Gwio said since the foul murder happened they had launched manhunt for the suspects before nabbing them from where they were hiding in Kithungo area. "We have been able to arrest three suspects in connection to the killing of the teacher, and we have taken them to Mbooni police station for thorough interrogations", said Gwio. The three suspects were arrested after public identified some belongings at the scene of crime that were known to be theirs.
SEE ALSO: OCS to be arraigned for stealing liquor from accident truck
However, police concealed disclosing what items they had collected from the crime scene. The body of the 36-year-old man, a teacher at Kitoo primary school was found lifeless by children who were in their grazing along a coffee plantation before raising alarm. Detectives reported that the deceased had sustained wounds on his heads an indication that the killers used a blunt object in killing him. "The collected body had serious head injuries and it appeared that the killers were in possession of blunt objects that they used in their mission", said Gwio. According to leads, the teacher was lastly seen in company of others in a drinking spree at Nthungoni market on Saturday night before going missing.
SEE ALSO: Man convicted for the murder of police officer in Nyamira
"The teacher went missing from the bar that Saturday evening but later his lifeless body was discovered dumped in a plantation", Gwio said in an interview. Since then, the body was moved to Mbooni Sub-county hospital mortuary. According to villagers, this was not the first murder to be committed in the region, since another person was killed in a mysterious manner early this year. They called on police to be more vigilant and increase patrols. Police said they will present the suspects to court and seek for more time for intense investigations.
SEE ALSO: State loses appeal in robbery case