Family seeks justice for RDU officer found dead in Isiolo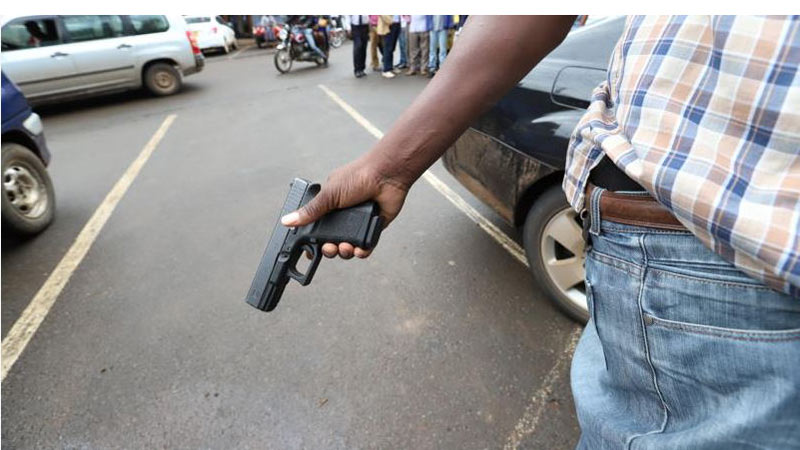 A Turkana family is seeking justice for their kin who was found dead with gunshot wounds in Isiolo County.
Kelvin Aleper Nyanga 23, was a Rapid Deployment Unit (RDU) officer at Ngarmara Camp until his demise about three weeks ago.
Marcella Karenga, a sister said that RDU in Isiolo claimed that the deceased committed suicide.
"As family, we are calling for justice from the government and we would really like the Kenya National Commission on Human Rights (KNCHR) to fast track the process of finding out the truth about my brother's untimely death," she said.
She noted that they are still confused and crying out to know the circumstances under which their bread winner met his death and also for justice to the family.
"If he was killed, the culprit even if it is fellow officers, must be brought to book. We have a right to know," Karenga said during the burial at Lorugum in Loima Sub County on Saturday.
"I was called by one Inspector Hassan who told me that my brother committed suicide. He told me they just found him dead. He further claimed my brother had recently gone to hospital for a screening and on coming back he was unhappy and the following day he shot himself," she narrated.
The family said that he was not given a ceremonial send off over claims that he committed suicide, which the family doubt saying it 'sounds like an excuse for police to boycott the burial and prove themselves right'.
"It is injustice inflicted on us because as we bury our kin, we are yet to be told how he met his death," Karenga added.
Leaders who included three MCAs, Loima MP Jeremiah Lomorukai and ThirdWay alliance Party leader Ekuru Aukot also supported the family over calls for truth to be revealed.
Loima MCA Jackson lowoi said despite the fact that KNCHR has limited presence in Turkana, human rights for people from the region must be protected.
The leaders wondered why there was no police officers to bury their colleague terming it an insult to the family and to the community.
Agriculture Executive Chris aletia who is a relative said the family is at crossroads on circumstances under which their kin was killed.
"We were only brought the body to bury yet we have not been assured of the cause of death. It was fishy to have no sign of an officer in police uniform," he said.
Lomorukai said they want the government to give them the narrative of the cause of death adding that he will write to Inspector General of Police Joseph Boinett to intervene as the family also seek legal direction.
Aukot said he will move to court to seek justice noting that the family has a right to know the truth behind the cause of death.