Kitui 'ndengu revolution' turns into a disappointment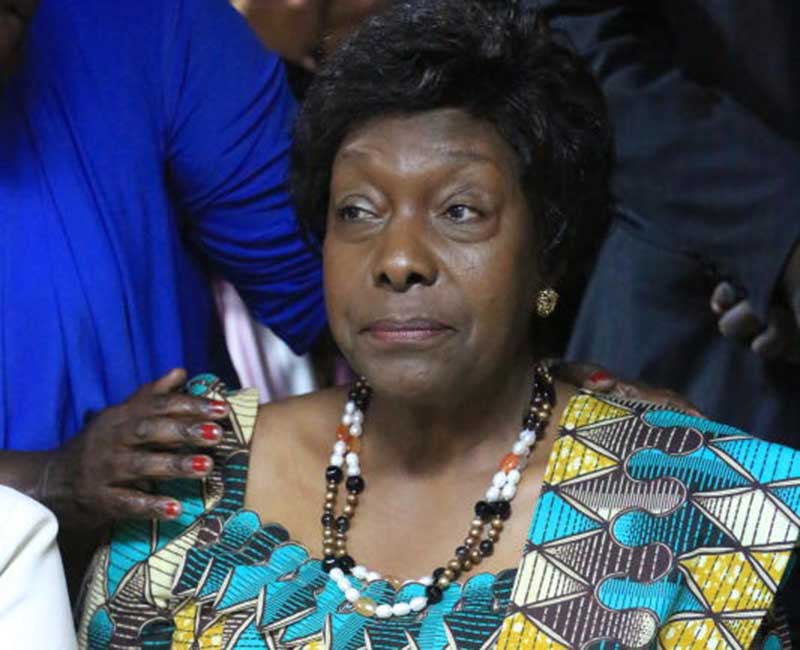 The much hyped 'ndengu revolution' in Kitui County is slowly turning into a disappointment.
And as the once-fascinated green grams farmers grumble, the project has fueled a bitter row between Governor Charity Ngilu and Senator Enoch Wambua. Despite high yields, farmers are now stuck with piles of the crop after the promised lucrative market turned out to be just that; a promise.
The project, a partnership between the county government and the Kenya Red Cross was to promote green grams as the ideal cash crop for the semi-arid county while tapping into the profitable and ready market for pulses.
However, the last two months have visited only anguish to farmers after it became clear that there was no ready market for green grams despite mass production. What is worse, unlike in previous years, the prices this season have plummeted, hitting a low of Sh30 per kilo from an average Sh80 previously.
The farmers who had hoped to rake in huge profits following Ngilu's promise of Sh100 a kilo are disappointed and angry. One such farmer is Benson Nguthu from lower Yatta who dedicated 415 acres to green grams.
"It is very disappointing. It looks like I will not be able to recoup my investment," he said as he watched one of his tractors roar on a heap of dried green grams to thresh them.
And with the farmers' disappointment, unscrupulous brokers have flooded every small centre in Kitui County.
Our survey showed that from Mwingi North to Kitui Rural to Kitui South and Mwingi Central, brokers were offering between Sh30 and Sh45 per kilo.
But the botched ndengu revolution has sparked a bitter political debate, setting stage for what might be Ngilu's first clash with the populace and leaders. Senator Enoch Wambua has accused the governor of playing mind games with farmers and reneging on her promise.
Mr Wambua said the county government invested hundreds of millions in the 'ndengu revolution' project, noting that with the poor prices, it was evident the money invested will not be realised. The senator called it foolish and populist investment with no value for money.
"We went around this county telling people to increase their acreage on green grams because the governor had promised Sh100 per kilo. Our farmers are now forced to sell the produce at Sh30 per kilo, and that means the county government will not recoup the millions invested in this project," he said.
Their differences played out at a church recently when Ngilu accused Wambua of not playing his role as a leader.
"You remember when I was going to India to look for market I called you to accompany me but you said you were busy. If we had gone together, perhaps we would have found a solution," she said.
The senator who is rooting for an audit of the ndengu project however dismissed that as a lie and told the congregation that the governor had failed to respond to two letters demanding explanation on the ndengu glut.
The governor however says there is still hope for good prices, adding that she has been in talks with President Uhuru Kenyatta who has promised to intervene and cushion farmers in Kitui, Makueni, Meru and Tharaka Nithi counties from losses following the green grams glut.
"I met the President recently and he committed to direct institutions such as National Youth Service, Kenya Police, Kenya Prisons, Kenya Defence Forces among others to buy our produce" the governor told farmers at a Kitui hotel.
The governor admitted that she had failed to secure the Indian market for ndengu. She was banking on a promise made by Indian Prime Minister Narendra Modi to President Kenyatta that his government would buy the crop produced in Kenya.
"We visited India only to find they had imposed a ban on green grams imports from East Africa. Leaders should stop harping on the promise I made but join me in looking for solutions," Ngilu said.
The county value addition specialist Dr Temi Mutia says in the long term, the county government will invest in processing plants. The county government has also mooted plans to provide farmers with new grain storage hermetic bags to guard against post-harvest losses.
To fight drought, involve communities
According to the latest information from the Meteorological Department, rainfall will be poorly distributed in April, May and June, and this will have a serious impact on agriculture