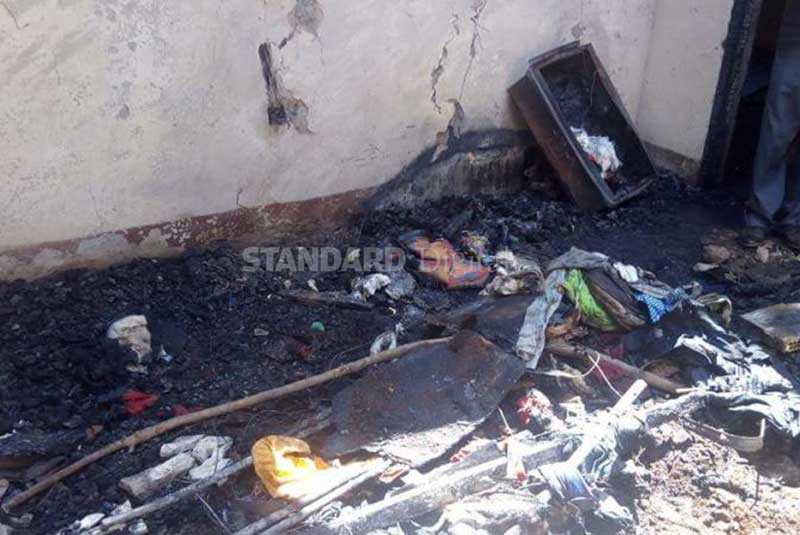 Three children were killed when their house caught fire in Gacagori village in Mwenedega, Runyenjes constituency.
Kaleen Muthoni, 14, Allan Nyaga, 12 and seven-year-old Angel Teresa were asleep when fire engulfed their three-bedroom house.
Area Assistant Chief Washington Ireri said the children were declared dead after they were rushed to hospital.
"When the house caught fire, they tried to escape but the metal door was too hot to touch. They suffocated near the door," he said.
The children's grandmother said she was woken up by screams at around 3am.
Read More
She ordered the electricity switched off but by time the fire was put out, the children were in critical condition.
Their children's aunt, Mercy Karimi, said Muthoni had just arrived home from school for the mid-term holiday.