Varsity students drown in river during picnic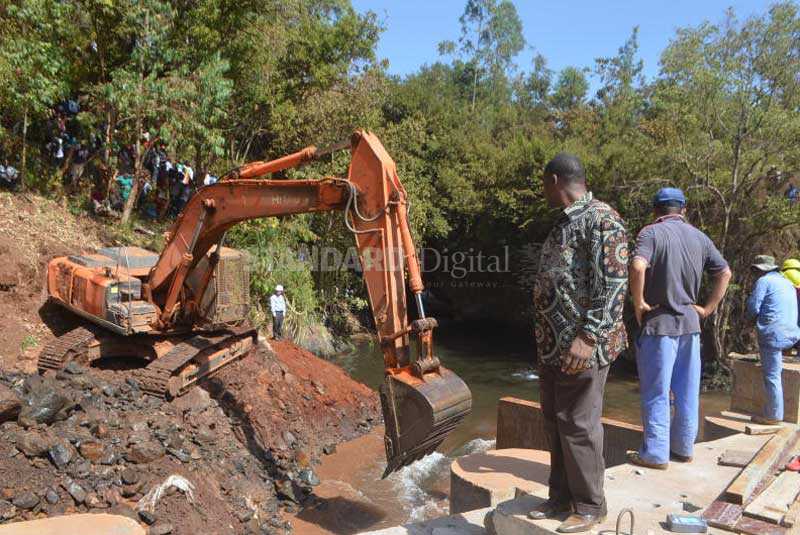 Two Embu University students reportedly drowned in River Nyamindi while out on a picnic on Saturday.
They are said to have been in the company of colleagues when they slipped into the river at around 4.30pm.
The section of the river where the students are said to have drowned is currently being developed into a mini-hydroelectric power plant by local tea farmers.
Dean of Students Mark Otieno, who was at the scene, said the students had just finished their picnic when the two reportedly fell into the river.
Dr Otieno said one of the students dived into the river to rescue a drowning colleague but was swept away by strong currents.
"A third student jumped into the river but was lucky because he clung to a tree and was saved by colleagues," he said.
The dean said the two first year students came from Mogotio in Baringo and Sagana in Kirinyaga counties.
Students screamed
Otieno said the remaining four students screamed when their colleagues fell into the river but they were not heard by local residents because the spot is located in a deep gorge.
"The students later informed the university management and the local administration about the incident. That is when we rushed to the scene with some of my colleagues," said Otieno.
"I later informed Kirinyaga County Commissioner Mohamed Birik and Mwea East OCPD Kizito Mutulo about the incident."
By 9am yesterday, no rescue operations had begun because an excavator to drain water in an artificial dam where the bodies are believed to be trapped had not arrived.