What to watch out for when taking a mortgage
DR PESA
By Dr Pesa | February 21st 2019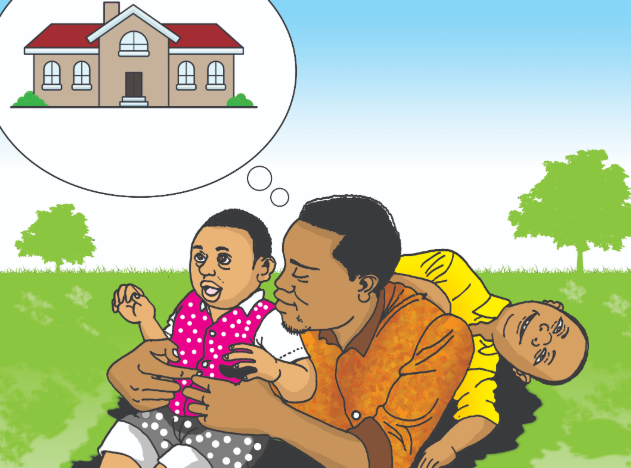 Dear Dr Pesa,
I am a 34-year-old man, recently married and I am looking to buy my own home. I have a steady job but it would take very long to save up for the house. I have heard worrying rumours that taking a mortgage could render me 'forever in debt'. I would still like to explore the option but I need guidance, what should I watch out for when taking a mortgage?
Dear future home owner,
Congratulations on your nuptials and I must commend you for critically thinking about home ownership. It is also good that you are conscious about the loopholes that could get you trapped in the process. There are things you must consider before taking a mortgage:
It's expensive
Mortgages in Kenya are expensive. At a 13 per cent interest rate, you want to make sure that you limit how much money you take from the bank. Save for a few years first so that you have a good stock of deposit (at least 30 per cent) to place as equity for the house at the point you are taking a mortgage. This help you get lower monthly mortgage installments or at least a shorter mortgage period.
Extra costs
Mortgages have very high legal and other closing costs. This can sometimes be as high as 10 per cent of the cost of the house. You therefore need to either ensure you have the cash upfront so that the costs are not added to the mortgage itself or vigorously negotiate with all the service providers in the transactions including lawyers and valuers.
Accelerated payments
As you say, it is often difficult to save up to buy a house so a mortgage would be a good catalyst to get you to access one but the key would be to find ways and means to accelerate your mortgage payments on a monthly basis. This means that if your loan is requiring payments of, say Sh40,000 per month, you are likely to cut off almost 7 years of the mortgage if you commit to pay say Sh70,000 a month. Accelerated mortgage payments significantly reduce the ultimate cost of borrowing and also the time over which the mortgage is paid for.
Take a quick survey and help us improve our website!
Take a survey
Interest
Mortgages tend to come with variable interest rates over the life of the agreement. This is quite long in a market where interest rates tend to be volatile like it is sometimes in Kenya. This means a mortgage lender can arbitrarily change interest rates midstream. Seek out fixed interest rates first before signing up a mortgage agreement.
What are you really paying for?
You'll tend to note that houses that are being sold under mortgages tend to be a bit more expensive to the borrower than houses that are paid for in cash or even in installments. This is because developers have significant costs and inconveniences they have to deal with to facilitate sale of the houses to mortgage borrowers. They would therefore price these costs and inconveniences to the buyer. It is important to get this clarity before signing up.
Other house purchase/ownership financing possible options available to you include: -
Buy the land
Buying land/a plot at a location affordable to you and building on it stone at a time over a number of years to completion. Because you'll have no pressure to move into it immediately, you have the luxury of building the house of your dreams in sections of what you can afford at any one moment in time starting out with the sitting room, then kitchen, the other rooms etc.
SACCO loans
Borrowing from your SACCO, again in portions that match various sections of the house you expect to build; starting out with purchase of the land/plot, moving to the basement, then to the walls, then the roof and finally the finishes.
Tenant Purchase Scheme
This is a lease agreement where monthly rent covers the buying price of the house over the term of the agreement. This option offers a flexible payment plan where a portion of the monthly rent payments go towards the purchase of the house. NHC (National Housing Corporation) undertakes Tenant Purchase Schemes for their properties.
Crowd funding
This is when individual investors pool their funds together so as to purchase a property – what Chamas do. This is a good alternative for those who, for one reason or another, cannot access a loan to purchase a property.
Dr Pesa – Dan Awendo, Managing Director, Home Afrika Group