Let's use the power of the vote to make graft war top priority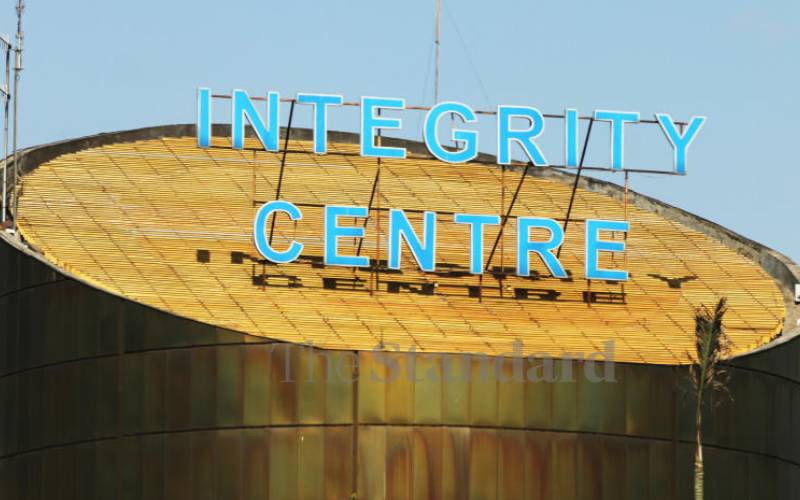 Thursday, December 9th was the International Anti-Corruption Day 2021. It is strange that the United Nations should designate a special anti-corruption day to be observed annually and globally.
This is both a good and not so good idea. Good because it seeks to keep the fight against this menace in the hearts and minds of all of us – lest we forget and accept corruption as a normal way of life.
But it is also not so good because it is an inadvertent admission that corruption is here to stay, and we might as well have a day to "celebrate" it.
Of course in a sense, corruption is here to stay. Our human nature is essentially corrupt – rotten to the core. Therefore, any person left to themselves will naturally drift towards corruption – unless there is strong counter inertia.
The scary reality is that, when this natural weakness is infused with positional power, the resulting contagion is absolute. As Lord Acton (1887) once expressed in his letter to Bishop Creighton, "Power tends to corrupt, and absolute power corrupts absolutely."
Then he cautioned, "Great men are almost always bad men." The implication here is that corruption, in the heart of the powerful, is uncontrollable. Likewise, power in the hands of the corrupt is lethal, and power concentrate is poisonous.
That is why everything must be done to control the one and muster the other.
No people have perhaps experienced the devastating effects of corruption more than Africans. The corrupt have ruled us with absolute power, and the powerful have looted our resources with impunity.
We have been left writhing and groaning in utter helplessness – dying a slow death. The abject poverty in this continent is not because we are lazy or stupid.
Africans are perhaps among the hardest working people. The dark skin and tough flesh on our bones are testament to the hours we spend in the hot sun, eking out more than a living.
On the contrary, the lack we suffer is because our high and mighty have united in insatiable greed that takes food from the mouth of a famished child, medicine from the bed of a dying man, and books from the desk of an illiterate child.
Flying in their helicopters, they have no idea about the potholes that tip vehicles over, and rivers that sweep boats away. In the meantime, they sign off our natural resources to foreigners for a song, and award contracts that bind us to eternal debt.
They have no qualms shutting down factories, or abandoning farmers' crops on the farm, so they can flood the market with duty-free imports. Industries struggle for survival as fake products are allowed in with a wink.
Yet, these privileged few remain untouchable because power is in their hands. Police can't arrest them, courts can't try them, and prisons can't hold them.
They strut around in absolute freedom, exchanging positions of power at will, for they have turned elections into selections.
With this pain in my heart, I will be listening closely to hear whether the Azimio tsunami will finally carry this vice to the sea. As for the rest of the song, we have heard it before.
And yes, I am also keenly waiting to hear the sound of the wheelbarrow carting away this evil to the garbage heap – hopefully from top-down.
And let me declare that I am perfectly open to a third force, if only it is possessed of adequate power to uproot this poisonous weed from the roots and burn it up in Gehenna.
Armed with such information, be assured that when I hide in the voting booth, my tick will be in the appropriate box – hoping it will be counted and it will count.
For to be sure, I am among many Kenyans tired of the drama around the fight against corruption.
We are ready to even risk placing absolute power in the hands of anyone who credibly promises to take drastic steps and radical measures to wipe out this vice before it wipes us out.
Then the International Anti-Corruption Day will become a mere historical ceremony, when we tell our grandchildren of the bad old days, when corruption had become endemic.