Kenyans should know polls are top level recruitment process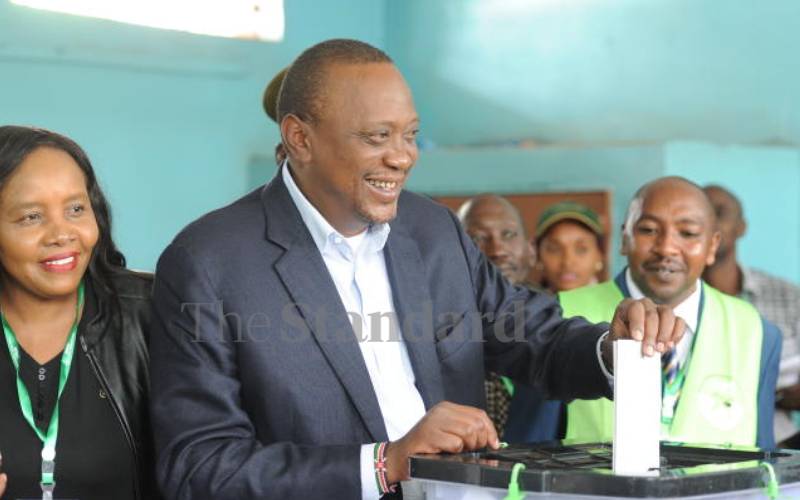 What if Kenya were your business enterprise? What kind of managers would you put in charge of its various branches and departments?
What kind of person would you put at the helm of this multi-trillion shilling establishment? How thorough would you be with the recruitment process? Would the character of a candidate stir your scruple, or would you simply throw your hat on any jack who promises to double your fortunes?
As we tumble towards the 2022 elections, perhaps what many of us may not have appreciated is that an election is a recruitment process – a high stakes endeavour, especially for the shareholders. Through elections we recruit top-level managers to run various branches of our company called Kenya.
The MCAs have the responsibility of developing appropriate laws and policies to enable the smooth running of the counties. Also, in their purview is the oversight of resources. The governor must have a clear vision and prioritise high impact development programmes and projects across the county.
MPs are the equivalent of board members of a firm. Theirs is to develop appropriate policies and guidelines to run this vast enterprise called Kenya. They also hold the fiduciary duty to oversight Management (the Executive), to ensure that resources are utilised in line with approved budget.
The president is the CEO of the nation, with the task of developing a long-term vision. Also in his ambit is the responsibility of setting a strategic agenda to ensure that our aspirations are achieved. Furthermore, the President, together with the Management Board (Cabinet), oversee the vast workforce across all sectors of government for efficient delivery of services.
To bring these men and women on board is the task that awaits the interview panel – the electorate – in August 2022. As per the IEBC estimates, just about half of Kenyans will have been enlisted to take up the responsibility of choosing for us the best persons to lead this nation at various levels. And if everything rises and falls on leadership – as John Maxwell has oft been quoted to say – then the task before us voters is enormous.
Human resource experts are unanimous that the success of any organisation is directly related to the quality of its staff. Bill Gates affirms, saying of Microsoft: "The key for us, number one, has always been hiring very smart people." And he should know better, being a multi-trillionaire (in shillings) himself.
Jim Collins, of the Good to Great fame, puts it bluntly: "Great vision without great people is irrelevant." This makes the recruitment process a life and death matter, because it determines whether an institution lives or dies. In this instance, that institution is Kenya, on whose business performance our lives depend?
As strange as the corporate analogy might be, there is at least one nation that is run on that premise. Singapore is so serious about this business model that it treats its citizens as shareholders. The citizens, therefore, receive dividends when the country makes a surplus.
Thus in 2011 the Singapore government distributed to almost all adult citizens a "Growth Dividend" ranging from $100 to $300. In 2008, when the country got an extraordinary boom, then-Prime Minister Lee Hsien Loong, announced that Singaporeans would receive a 50 per cent increase to the second instalment of Growth Dividends.
What if Kenya were to take this route? I wonder whether we would still play the toxic political games that seem to be choking us. We certainly would require the most skilled leaders and managers who can deliver. To achieve this, very clear criteria must be set out for gauging the most suitable candidates, with certain mandatory minimum requirements.
Many organisations place a premium on character, values, and integrity as top priority. According to a recent extraordinarily revealing study, character was found to trump skill.
This means that in this interview season, those of us at the interview table must go below the veneer of political rhetoric, to reveal the real person to entrust with our largest business enterprise – Kenya. Such interrogation is our most sacred task.