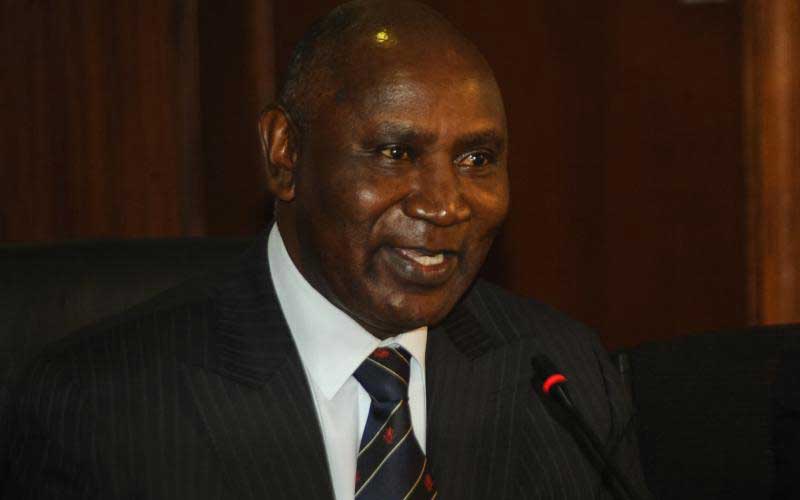 Listening to the laments of retired Auditor General Edward Ouko, one gets a picture of a man who was not totally satisfied with the outcome of his efforts even as his term came to an end. While he lauded his team for their diligence and commitment, his main frustrations seemed to stem from the cold reception that often greeted his reports. And how so very true. In a previous treatise, exactly five years ago, I argued that the office of the Auditor General is possibly the most thankless job in the public sector.
Though churning out damning reports year after year about institutionalised state kleptocracy, the only persons who peep into these reports is the media – often giving the reports due prominence and at times educative analysis. Beyond that, the reports have mainly gathered dust in government archives or at most stirred a storm in government.
This is unfortunate, especially considering that audit reports are extremely critical tools of governance and management. Serious firms and corporates that value accountability take audits very seriously. Such firms recognise that audits add credibility to the status of the organisation in the eyes of employees, customers, suppliers, investors and tax authorities. In fact, for funding purposes, credit ratings are often predicated on whether or not an organisation conducts internal and external audits. Thus, institutions that conduct regular audits, readily attract funding, investments, or loans.
In the church I serve, many of our members have testified to the fact that they give with confidence because they receive regular audited reports on how their finances are utilised. Furthermore, they are given opportunity to raise questions on any expenditures and to participate in decision making on how their funds should be used. The external auditor therefore appears at the Annual General Meetings as a friend to be celebrated rather than a foe to be tolerated or vilified.
This seems to be the case for the Auditor General in South Africa who, unlike our own, seems to be enjoying his job. In the release of his first audit report after his appointment in 2013, Kimi Makwetu was greatly encouraged by the responses by the premiers, speakers, and members of executive council responsible for finance and local government. According to Makwetu, all these leaders had come to recognise the importance of prioritising some basic but significant actions for running public offices. Consequently, the Auditor General's office promised to redouble its effort to work closely with all of them towards achieving transparent and accountable financial management and governance.
Read More
Early this year, Makwetu received a shot in the arm when Parliament took a unanimous vote to give the office of the auditor-general extended powers. A key plank of this amendment was introduction of the concept of material irregularity – distinct from common errors or deficiencies. Under the new law, the auditor-general can now refer a suspected material irregularity to a public body with a suitable mandate and powers – such as the public prosecutor – to deal with the matter conclusively.
The Auditor General can also set a stipulated period within which a material irregularity should be addressed. If the recommendations have not been implemented by the stipulated date, the Auditor General must take binding remedial action. In case the irregularity involves a financial loss, the Auditor General can issue a directive to the accounting officer or authority to quantify and recover the loss from the responsible person.
These sound like provisions made by people determined to ensure efficient and accountable management of public resources. As a nation, it is time we took a similar perspective to national and county audits. The current clamour for more resources to the counties should be backed with commitment to efficient and accountable use of our tax money. Perhaps it is time we employed a carrot and stick approach to dealing with resource management in government departments and in the counties.
On one hand, those counties or government departments that return evidence of clean and efficient use of finances should benefit from bonus allocations. Those found with material irregularities should suffer due consequences. Governors, Cabinet Secretaries, and parastatal heads whose counties, ministries, or institutions are fingered by Auditor General to have material irregularities, should face due penalties. It would be a pity if the next Auditor General comes in to simply fill a constitution role but with no benefits accruing to the taxpayer.
- The writer is the presiding bishop of Christ is the Answer Ministries. [email protected]