Njoki's remarks on abortion raise queries on impartiality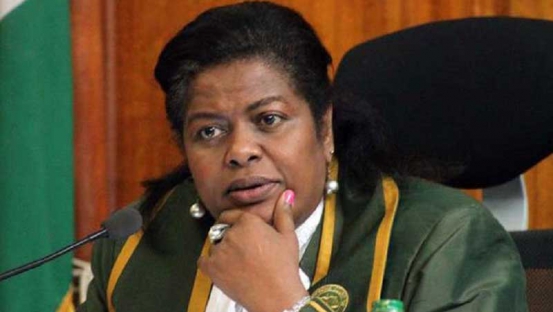 The recent open call by Lady Justice Njoki Ndungu for the public to engage in "judicial activism" on the matter of abortion came as a shocker to many. The Supreme Court Judge appears to have thrown caution to the wind and called on Kenyans to challenge the anti-abortion laws in courts.
Sitting at the highest court in the land, one would have expected that Justice Ndungu would have demonstrated greater reticence. Yet the judge argued that, "It is high time we encourage people to start bringing such cases through judicial activism since many are suffering in silence," thereby inadvertently exposing her loaded gun.
For those who know Justice Ndung'u, the big shocker was not her desire to have abortion legalised — she has drank from that cup for many years. Indeed, the language she used is almost word for word those of the big pro-abortion crusaders.
Arguing against Article 26 of the 2010 Constitution that outlaws abortion, Justice Ndung'u reasoned that "the article does not give the legal status of a foetus and where life begins, either at conception or at birth, an area that needs to be developed by the Judiciary." Really? Does not the Article unequivocally state that life begins at conception? But then, Justice Ndungu was merely echoing the voice of chief abortionists.
In some of the leaked Hillary Clinton emails, it turned out that she had been one of the major crusaders to have abortion entrenched in the Kenya Constitution. In one such emails, Laurie Rubiner, the Vice President of Planned Parenthood, wrote to Mrs Clinton in July 2009, "Kenya is re-starting a long-stalled constitutional review process and they hope to produce a final Constitution by next year. Religious groups are on a concerted crusade to include new language in the Constitution which would codify that 'life begins at conception."
Urging Mrs Clinton to intervene, Ms Rubiner advised, "If this foetal personhood amendment goes forward, it would place Kenya in the small community of nations with such a provision. It would clearly mark Kenya as out of step with countries attempting to institutionalise the African Union's Maputo Protocol." Thus, it is clear that at the core of Ms Rubiner's concern was the legality of foetal personhood — the very thing that Justice Njoki appears to be raving about.
Independence
But of even greater concern is Justice Ndungu's obvious lack of impartiality. By calling on the public "to start bringing such cases through judicial activism," means Justice Ndungu has already made up her mind on how the court should rule on the issue. I am no lawyer, but this smells of hardnosed partiality — a serious judicial impunity. Courts are only trusted because of presumed impartiality.
Back in 2003, the American Bar Association created the Commission on the 21st Century Judiciary to study, report and make recommendations to ensure fairness, impartiality and accountability in state judiciaries. The hearings and colloquium focused on new factors affecting how courts conduct their business. In their report entitled, Justice in Jeopardy, the commission accentuated the importance of building public faith and confidence in the judiciary.
They emphasised that, "A judge must have the freedom to decide cases based on the facts and the law—not based on public opinion, the views of special interest groups, or even a judge's own personal beliefs. The right of every citizen to a fair trial is a cornerstone of democracy. Without judicial independence and impartiality, this right would be compromised."
That is why Justice Ndungu's utterances cannot go unchallenged, especially coming at a time when the credibility of the courts is considered critical to dealing with any disputes that may rise from the August elections. One wonders what other issues Justice Njoki has personal biases about, and how she would rule on them.
- The writer is the Presiding Bishop of Christ is the Answer Ministries (CITAM). [email protected]