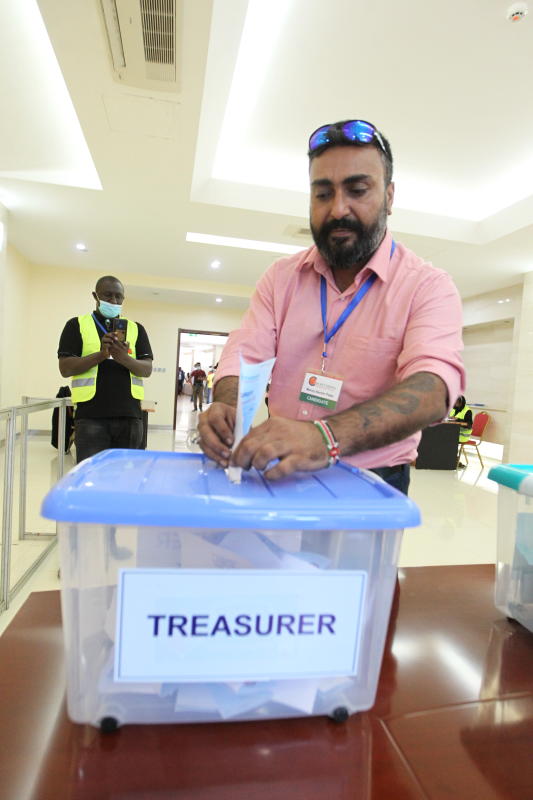 Former Kenya U19 opening batsman Manoj Narshi Patel is the new Cricket Kenya (C.K) chairman.
Patel trounced Tariq Iqbal and Chidamabaran Swaramanian in the CK elections held at Kasarani Stadium yesterday.
Patel garnered 51 votes against the duo of Iqbal and Swaramanian who failed to get a single vote.
Former Kenyan international Thomas Odoyo lost the vice chairman position to Maina Kamau who collected 50 votes against one.
Lady Justice Joyce Aluoch who is the chairperson of the CK Normalisation Committee said: "We will hand over the office to the newly elected individuals very soon."
International Cricket Council (ICC) representative Tavengwa Mukuhlani said the world cricket body is glad to usher in a new era in Kenyan cricket.