Female teacher jailed for luring and raping 16-year-old schoolboy
CRAZY WORLD
By Mirror | May 20th 2016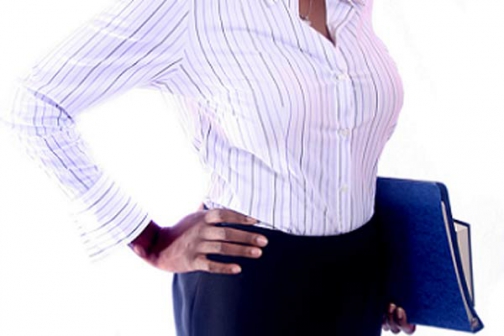 Married Lauren Cox, 27, groomed the boy and had sex with him in her car, marital home and his family home - but later claimed she loved the boy.
The mothers of a teacher and a 16-year-old boy clashed in court as the former was jailed for their illicit sex affair.
Lauren Cox, 27, let out a screeching cry yesterday as a judge sentenced her to 12 months in prison.
The teacher admitted she and a 16-year-old boy had six-month sexual relationship which was discovered by his mother.
Cox told her tearful mum "I'm sorry" as she was taken down before the emotional exchange between the two mothers.
The victim's mum said: "I didn't have a choice, he is my son."
Cox's mum replied: "You did have a choice. How do you sleep at night?"
Take a quick survey and help us improve our website!
Take a survey
The boy's mum became suspicious after she had spotted him getting into Cox's car.
The furious mum told Cox to resign and never see her son again and the teacher agreed to break the news at a final meeting.
But Cox went back on her word and had sex with the boy at that meeting.
The teenager later confessed all to his mum who reported her to the school.
Cox was arrested in September last year after education bosses told police of the allegations.
Before being jailed, Cox told a judge at Croydon Crown Court that she was sorry for the affair but had fallen in love with the teenager.
She wrote in a letter to the court: "I'd like to apologise to [the boy] for putting my heart in front of my head.
"I fell in love and thought the feeling mutual. If there's any small chance I might resurrect my career, I will fight for it."
Judge Adam Hiddleston jailed Cox for 12 months after commending the boy's mum for the way she handled the situation.
He said Cox kept the relationship secretive, but the boy's suspicious mum spotted him getting into her car before contacting her telling her to resign and never see her boy again.
Judge Hiddleston said: "Her calm and sensible reaction to this came to her as she suffered considerable shock.
"Despite being warned to desist by the victim's mother you offended again."
Judge Hiddleston accepted that she groomed the boy, having known him before he turned 16.
She began grooming the boy just six months after she was married, and was forced to move into her parents' home once it was discovered.
He said: "The relationship between you and the victim changed, one would say, across the line.
"The effect on the victim has been considerable. He described how you emphasised the need for secrecy which led him to distance himself from his friends and family.
"The constant need to lie led to him becoming depressed."
The judge took into account her guilty plea and that she had destroyed her chances in the career she had excelled in.
He said: "In all likelihood you will never be able to work with children again.
"You did break all of the rules, rules you were very well aware of.
"You have brought shame and disrepute on yourself but you have so taken a very noble profession into disrepute.
"I don't believe I would be doing my duty if I did not send out a message loud and clear that betrayal in this situation must result in an immediate custodial sentence."
Brian Reece, prosecution, described the impact the relationship has had on the boy.
He said: "For anyone who reads about this who might make jokes about 16-year-old boys who might queue up for this offending, in the real world [the boy] must deal with the consequences."
Cox, of Oxted, Surrey, will also be placed on the Sex Offenders' Register for 10 years.
Cox seduced the boy after giving him a lift home from school and encouraging him to hug her.
The relationship then developed, and the pair had sex in her car , at her marital home and in his family home.
She also send him explicit photographs, including pictures of her naked and performing sex acts.
Croydon Crown Court heard suspicions about the illegal relationship was first raised by the boy's sister, but the full details were only emerged after his mother began to investigate.
Brian Reece, prosecuting, said the pair first time became close in February last year.