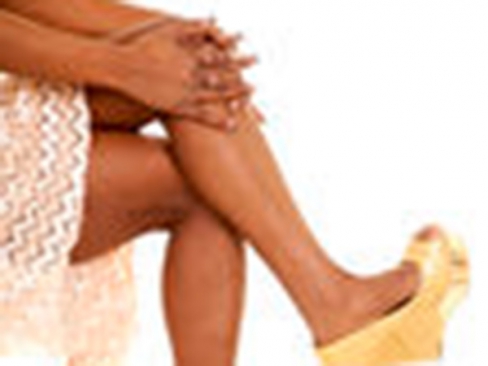 From an obnoxious banker who called her stupid 37 times, to a man who thought he would make a good serial killer, one woman has documented the 75 dates it took to get over her ex-boyfriend.
After finding herself suddenly single at 47 after breaking up with her partner of eight years, Bambi Smyth decided to embark on a social experiment to find love.
Bambi travelled around the world, going on 75 dates in 22 different countries in a quest to meet her soul mate.
Bambi, who was born in Paisley, Scotland, and attended school in Kensington, West London, was eager to see what men were available.
The children's book writer and illustrator, 56, said: "My phrase is, 'If you're sitting in a stagnant pond, get out of it and find a bigger lake'.
"For me, that was Europe so I thought I'd get away and see who I could meet overseas.
"I was happy [with my ex-boyfriend]. I believed I'd found my soulmate. But then something changed. I began to think there was something wrong with me.
"I'd devoted eight years to him but it wasn't going anywhere."
After her three-month long adventure, she returned to her home in Melbourne, Australia, with stories about the men who had swept her off her feet - and those she would prefer to sweep under the carpet.
She had met men with A-list friends, like Paul McCartney and Madonna, dated a priest , had a threesome and even feared for her life when one man said he thought he would make a great serial killer.
Bambi, who was not phased by the idea of travelling the world alone because she moved around a lot as a child, enlisted the help of friends across the globe to set her up on dates.
"I said to them, 'Don't worry I'm not going to embarrass you, I want these men to represent their cultures and if any turn out to be 'The One' then that's a bonus'," she explained. "Some people didn't know anyone, and some didn't bother trying.
"Europe was rich pickings, other places, like Japan, Russia, Brazil and Cuba were more problematic, but I was tenacious and kept plugging away."
Bambi 's favourite date was a 14-hour outing with a "delicious" Italian called Stefano.
"Stefano was highly intelligent, cheeky and charming beyond belief," she recalled. "The minute I arrived in Rome he picked me up and took me out to lunch.
"Then I had to dash off and have a two-hour date with a priest at the Vatican.
"I chose the Vatican for a bit of fun. I had a few hours to kill before dinner with Stefano.
"I didn't know who I was going to find for a date but I chanced upon Gabriel, 23, who was a very handsome priest-in-training.
"I followed his tour group around for 30 minutes before seizing the opportunity to ask him for a coffee and a chat.
"He was gobsmacked! Especially when I said I was writing a book about men's love lives.
"I asked him some very personal questions, especially ones about celibacy and his relationship with God."
Bambi says Gabriel was very open with her and appeared touched that she had expressed interest in him.
She said: "He was quite emotional that I had approached him.
"When I touched his arm he jumped as if he'd had 1,000 volts sent through him. He wasn't used to any physical or emotional affection.
"Stefano and I met up again and went out for dinner and stayed up until 4am.
"I nearly didn't get on the train the next day. But it wasn't to be."
She was also quite charmed by one of Scotland's most eligible bachelors.
"He knew Paul McCartney," she said. "I also liked a French aristocrat whose family's castles had been impounded."
She said her "good upbringing got the better" of her and that she stayed "well-behaved" when it came to sex – except for one night in Switzerland."
In the book Bambi tells how when she was in Switzerland she met a man who at first she didn't think was interested in her.
The night after she ended up having an "menage a trois" with him and a female friend who was visiting.
She writes: "Next morning I'm wishing I could erase any recent memories.
"I knew what I was doing. I was in control. I should look at it for what it was - a fun night, wild but fun.
"Besides I'm here to find out what turns men on, so why not find out what turns me on too? Still… Oh. My. God."