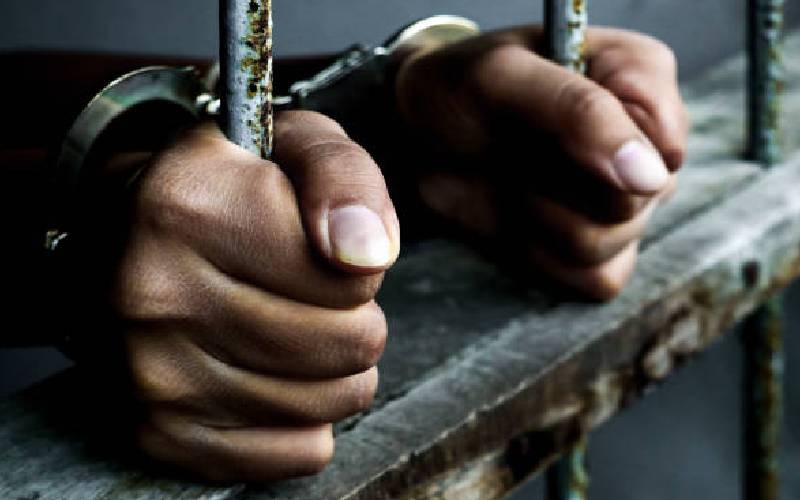 Detectives in Kericho have arrested a tout over alleged incitement as area commissioner and Non- Governmental Organizations (NGOs) step-up peace campaigns in the county.
The Directorate of Criminal Investigations (DCI) said Vincent Kipruto Koech was arrested on Friday after allegedly threatening vendors operating around Jumbo petrol station in Kericho town and will be charged on Monday.
The suspect allegedly threatened the vendors, who have operated their businesses at the petrol station for the past 20 years, that they will be ejected from the county before the August 9 general elections.
The DCI said that the suspect commandeered his vehicle, a Matatu registration number KCW 131D, blocking the vendors' wares.
Alarmed, the vendors fled to Kericho Police Station where they lodged a complaint leading to his arrest. "The suspect warned the complainants that their days in the county were numbered, as they would be ejected before the forthcoming general elections," said DCI
The incident occurred as County Commissioner John Karungo declared during the national prayer caravan meeting held at Moi Gardens that he was determined to ensure the county shrugs off the violence hot-spot tag.
In March, National Cohesion and Integration Commission (NCIC) mapped five locations within the county that might witness electoral violence before, during, and after the August 9 polls.
African Non-Violence (AfriNov) Executive Director Ben Agona said that the organisation has trained residents through cross-border peace committees on peace and conflict resolution.
"We have come in to help the local communities to identify the root cause of conflict among them and come up with practical strategies to resolve them," said Agona. "We believe that is the best way to reduce by a wide margin the perennial - conflict among communities living along the Kericho- Kisumu border."