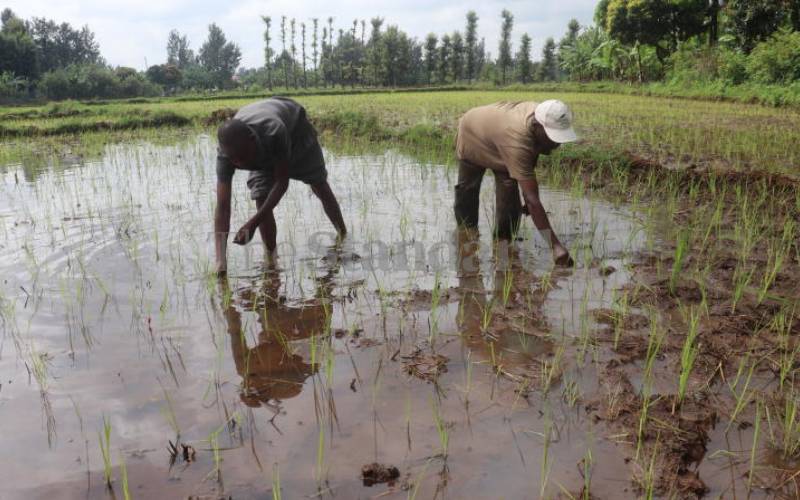 Rice farmers from Mwea Irrigation scheme have vowed not to pay the Sh15,000 levies imposed by the Water Resource Management Authority terming it exploitative.
The farmers argue that the new regulations which were gazetted this year will increase the levies from the current Sh3,000 repair and maintenance fee paid to National Irrigation Authority to Sh15,000 Warma.
If the new regulations will be fully implemented, the Authority is set to collect Sh450 million from the 30,000 acres under irrigation at the expansive Mwea Irrigation scheme.
Led by their Chairman Morris Mutugi, the farmers have vowed not to pay a single cent to the authority, saying the regulations were published in the Kenya gazette secretly without proper public participation
"The irrigation authority has failed on its mandate to ensure farmers have adequate water for irrigation as well as environmental conservation and has resulted in harassing farmers who fail to pay water levies," he said.
Currently, Mutugi said, farmers are grappling with a lack of adequate water for irrigation due to the drought that the country is facing.
"Where will farmers get such a huge amount of money, with the high cost of fertilizers, pesticides and other costs of production, this is exploitation," he said.
Local leaders led by Mwea MP Kabinga Wachira have castigated the authority for continued burdening of farmers with punitive charges.