One robbery suspect shot dead in Kisumu, others flee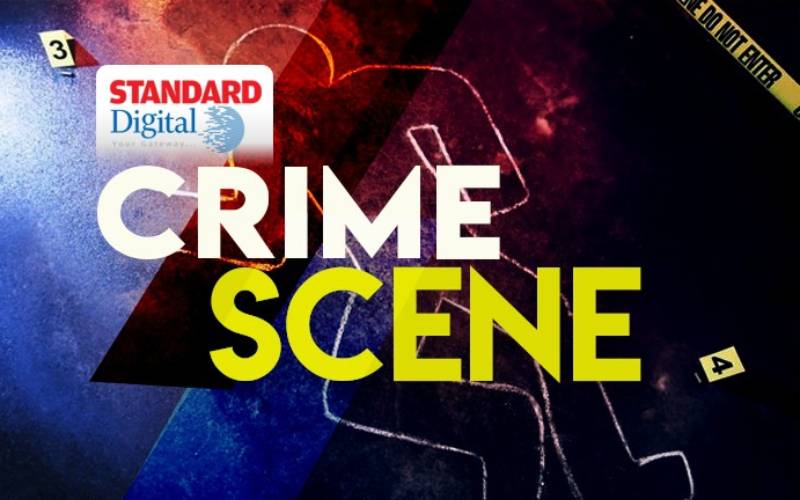 A robbery with violence suspect was shot dead on Saturday, June 12, night by police officers in Kisumu-East Sub-county after a confrontation with the officers.
Police reports obtained by The Standard indicate that the robbers, who were about 15 in number, had allegedly robbed houses in a nearby estate and were fleeing from the scene.
They were on the run after breaking into four houses, beating the tenants and running off with assorted items from four tenants of Dansol House in Kasagam estate.
The police caught up with the suspects at Ouko bridge, where they confronted the suspects.
Upon being confronted, the suspects attempted to attack the officers with crude weapons.
This move prompted the police to open fire, killing one of the suspects on the spot as the others escaped.
Police say they were acting on a report by a victim of the robbery who reported at Nyamasaria Police Post that four houses had been broken into by unknown people.
"While in their rental house asleep at the time, they heard a loud bang on their door. Around 15 thugs broke into their house and made away with house valuables after beating them up," read the police report.
"After completing their mission, they disappeared through Manyatta towards Ouko bridge," Lilian Atieno told the police.
Police have recovered four Television sets, two Woofers, one Ramtons Microwave, two 8.5kg gas cylinders, four shaving machines, a red carpet, one Tecno Spark mobile smartphone, a black bag with a laptop in it, a pair of green rubber shoes and a loudspeaker.
"Our officers also recovered a metal and a kitchen knife next to the body," police said.
All the recovered items have been positively identified by the victims although the deceased's accomplices are still at large.
The body of the deceased has been moved to Jaramogi Oginga Odinga Teaching and Referral Morgue awaiting identification as investigations into the incident are still underway.