Duale: New Mosque sign of growth for Muslim faith in Kenya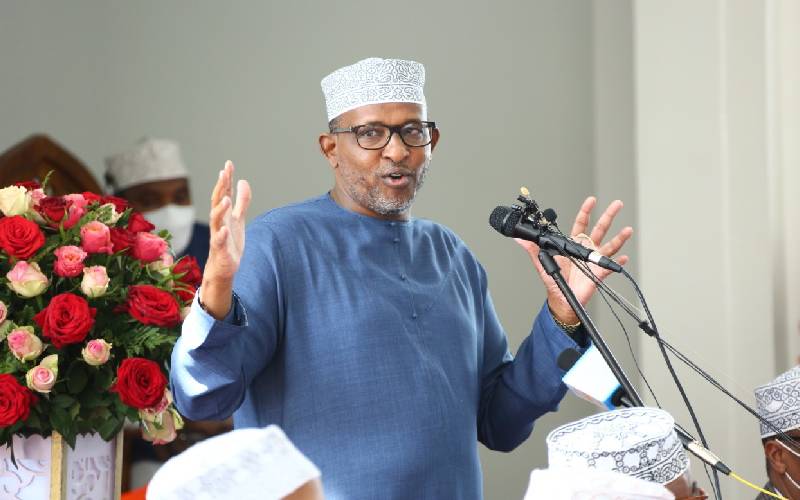 Garissa Town MP Aden Duale has called for the building of more Mosques in the country, saying they are the heart of Islamic life.
Speaking on Sunday, May 23 after the launch of the Geat Modern Masjid Aqsa on Mombasa Road in Nairobi, Duale said Mosques are used for prayers during Islam's holiest month Ramadan, as centres for education and information, places for social welfare, and also for dispute settlement.
Duale who was in the company of other leading Muslim scholars, Businessmen and political leaders for the inauguration of the Great Modern Masjid Aqsa, said Masjid will be in the league of the largest Mosques in the city after Masjid Jamia, Masjid Parklands, Masjid Abubakar (Eastleigh), Masjid Rahma (Hurlingham) among the over 300 Masjid.
Alhamdulillah, "praise be to God", "Thank You God," the Muslim community is growing both in our country and in the capital city.
The Former Majority Leader in the National Assembly said the Mosque is the most important place for the public expression of Islamic religiosity and communal identity.
"A mosque is a physical manifestation of the public presence of Muslims and serves as a point of convergence for Islamic social and intellectual activity."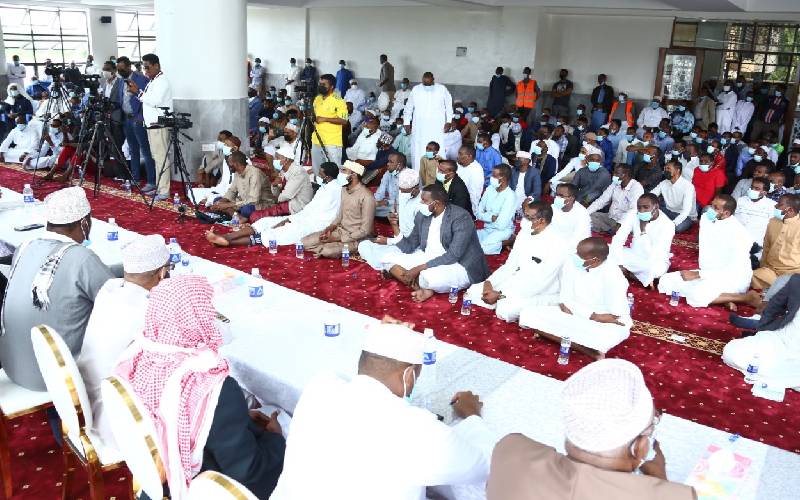 Duale hailed those who supported the building of the Mosque, saying constructing a Mosque is an act of Sadaqah Jariyah.
"We want to pray for our brothers who bought and constructed the Masjid, may Allah reward them in the hereafter," he said
Uthman ibn Affan reported: The Messenger of Allah, peace and blessings be upon him, said, "Whoever builds a mosque for Allah, Allah will build for him a house like it in Paradise."