Governor Lee Kinyanjui ordered to pay man Sh1 million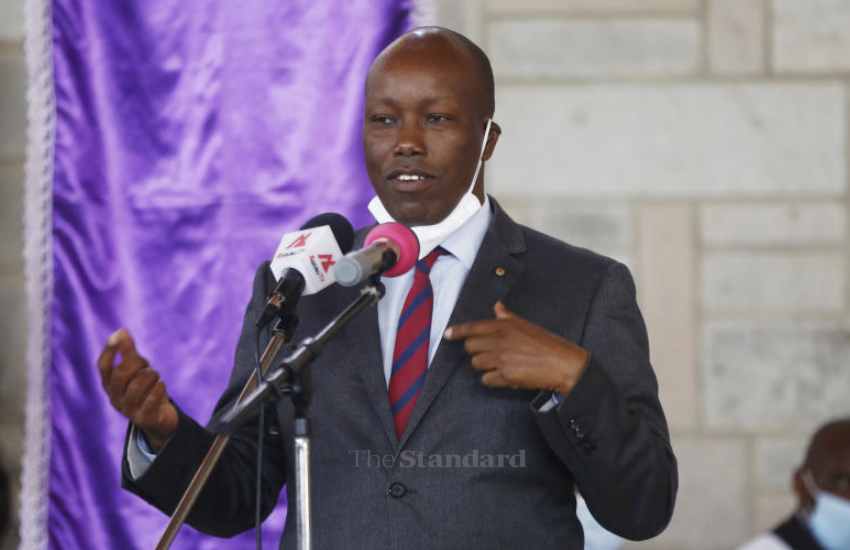 A High Court in Nakuru has ordered Governor Lee Kinyanjui to pay a man over Sh1 million as compensation for damages caused after he sustained injuries in a road accident.
Charles Mwangi Mugi was involved in an accident on December 7, 2010, along Nakuru-Nairobi highway where his motorcycle was hit by a motor vehicle driven by Peter Mwangi Wanjuiru and owned by the governor and as a consequence, he sustained a comminuted fracture of the right femur.
Mugi had sued the duo at the Chief Magistrate's Court and was awarded Sh1.5 million in general damages and another Sh28,250 as special damages in 2019. The award followed a consent entered between the three at the lower court.
The Governor, dissatisfied with the decision lodged an appeal at the High Court arguing that the award of Sh1.5 million was excessive in the circumstances. He submitted that an award of Sh700,000 would have been appropriate in the circumstances.
On his part, Mugi supported the award stating that it was commensurate in the circumstances.
Justice Hilary Kiplagat Chemitei in a judgment delivered on Friday said an award of Sh1 million would have been appropriate.
"The trial courts award is hereby set aside and substituted with an award of general damages of Sh1,000,000. The award on special damages remains the same," read the judgment in part.