Met department issues warning on cyclone, but says Mombasa safe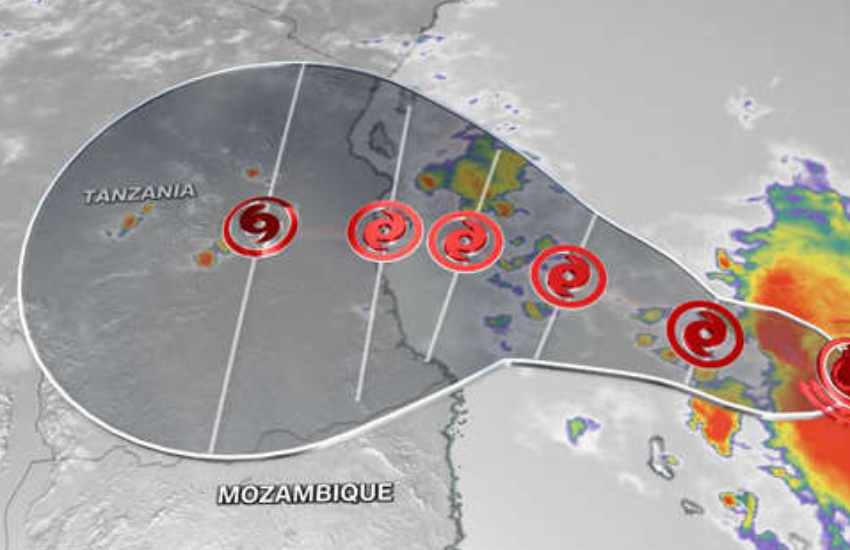 Three key government agencies at the Kenyan Coast have issued warnings over the imminent effects of a tropical storm named Jobo.
This is even as the Kenya Meteorological Department said its effects will not be felt by residents at the Coast.
"The cyclone will not reach into Kenya and therefore there is no cause for alarm," said Met Director Stella Aura.
The cyclone that had been tracked westward after forming in the South-West Indian Ocean was expected to make landfall in neighbouring Tanzania yesterday and possibly parts of the Kenya coast between yesterday and tomorrow.
In separate statements yesterday, Kenya Marine and Fisheries Research Institute (KMFRI), Kenya Ports Authority (KPA) and the Kenya Maritime Authority (KMA) urged the mariners and locals to be wary of sudden weather changes as a result of the tropical storm.
KMFRI senior research scientist Charles Magoria said there was uncertainty in the track and intensity forecast and significant changes could occur in the coming days.
''We are relatively safe at the moment save for slight changes in weather patterns in areas of Vanga and Shimoni that lie close to the border with Tanzania," he said.
''As the storm progresses, areas likely to be affected include Pwani region, East Central Tanzania and Southern tip of Kenyan Coastline."
Dr Magoria noted that it was crucial to activate contingency plans in those areas and the public to heed evacuation orders, if any.
Experts further say the continuous heavy rainfall could trigger flooding in low-lying communities and urban areas that lack proper drainage systems. KMA Director-General Robert Njue told mariners and fisherfolk to follow up on weather updates.