Key rulings that define Chitembwe as he seeks CJ job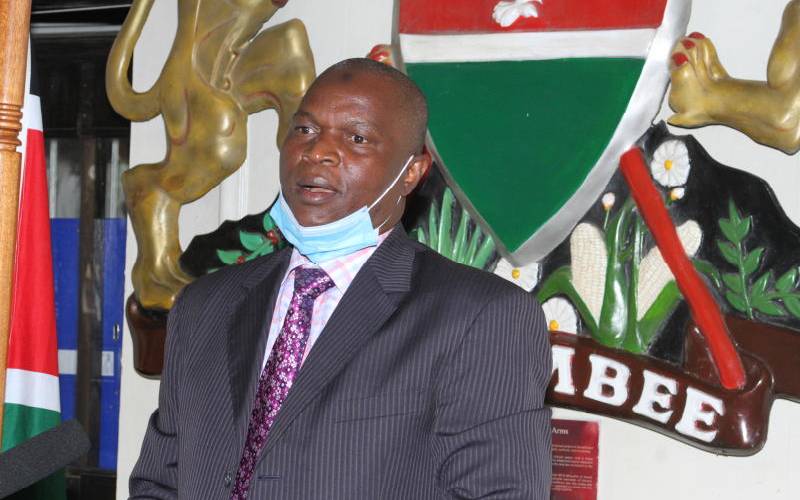 On Monday, April 12, High Court Judge Said Chitembwe will be the first to be interviewed by the Judicial Service Commission for the position of Chief Justice and Judge of the Supreme Court.
For a judge known for some controversial judgements, his date with the JSC commissioners will determine if he is suitable to take over the mantle from Justice David Maraga, who retired in January after four years at the helm of the Judiciary.
The 54-year-old stirred controversy in 2016 when he set a man serving a 20-year jail term for defiling a 13-year-old girl free on grounds that it was wrong to hand the man the heavy punishment when both were enjoying the relationship.
Chitembwe noted that the country should think of a way of changing the legal age in which a girl should be mature for sex to avoid jailing even those who have consensual intercourse with girls below 18 years.
He gave the example of Spain where the age of consent for sexual intercourse used to be 13 while marriageable age for a girl is 16; and countries like Austria, Belgium, Bulgaria, Switzerland Czech Republic, Germany, UK and Hungary, where a girl or boy can get married at the age of 16.
It was a decision that attracted international attention from women rights organisations and was awarded the Women Link Worldwide Golden Bludgeon as the world's worst ruling for women's rights in 2016.
He followed the decision with another in April 2018 when he set free a teenage boy who was jailed for 15 years for impregnating his teenage girlfriend.
Chitembwe ruled that it was unfair for the magistrate to jail the boy when the underage girlfriend had admitted they had a flourishing intimate relationship with a promise to get married when they became adults.
"Both the complainant and the appellant were students and engaged in sex at their youthful age with a promise to get married. It would be imprudent to have him spend 15 years in jail when evidence shows they had sex many times for one year before she became pregnant," he ruled.
According to Chitembwe, the girl, despite being underage, behaved like an adult and knew what she was doing since her behaviour proved she was sexually active and was already nursing dreams of spending the rest of her life with the boy.
Chitembwe was temporarily suspended from the Judiciary after being charged with conspiracy to defraud NSSF Sh1.7 billion, but was reinstated in 2011 after the anti-corruption court cleared him for lack of evidence.
With an aggregate experience of 29 years in the legal profession, Chitembwe is currently pursuing a doctorate degree in Peace and Conflict Studies at the Masinde Muliro University of Science and Technology.
He has an Executive Master of Business Administration from Moi University, Master of Law from University of Essex and a Bachelors of Law from the University of Nairobi.
Chitembwe started his legal career as an advocate at Kiogora Mutai and Company Advocates in 1993 before opening his own law firm in 1994.
He joined the National Social Security Fund as the corporation secretary in 2003 and served until 2009 when he was appointed as High Court Judge.
The judge is currently stationed at the Nairobi High Court, but has previously served in Kakamega, Malindi, Marsabit and Migori.
To support his application for the CJ's position, the judge cited five of his writings, top being a judgement where he dismissed a case by a man who was charged for defilement and tried in his absence.
Chitembwe stated that although the main witnesses in the case testified in the man's absence, it did not constitute a mistrial since he still had chance to have the witnesses recalled and be cross-examined in his presence.
Despite his stand in the other judgements where he freed offenders of underage sex, he cited another case where he ordered the prosecution of a man and his wife who had offered their 16-year-old daughter for marriage as one of his major writings.
He also cited a case where he declared that the rights of two musicians had been violated when their music was used as ring back tones for mobile subscribers, but were not paid royalties, and an election petition where he upheld the election of Marsabit Governor Ali Mohamed in 2018.