Frontier counties seek new ways to end ethnic clashes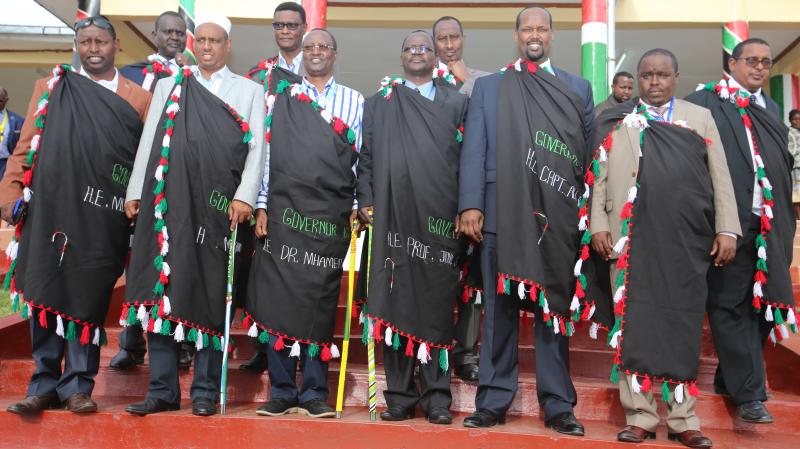 Frontier Counties Development Council is developing a policy to help end perennial inter-ethnic violence in 10 counties dominated by pastoralists.
The council's Chief Executive Officer Mohamed Guled said the document seeks to analyse constraints and gaps in existing policy, laws and institutions in a bid to find lasting peace and security in the region.
The policy, he said, is a rallying call to the people of the region to find ways of contributing to their own peace in ways best known to them.
According to the initiators, the document has already been shared with residents and local ward representatives from Garissa, Wajir, Isiolo, Mandera and Turkana. The public is supposed to add its input before assemblies of the 10 counties pass it.
Frontier council comprises of Wajir, Garissa, Mandera, Isiolo, Marsabit, West Pokot, Samburu, Lamu, Turkana and Tana River counties.
The policy proposes the establishment of peace building organs that will have a peace summit, which will be an apex structure for peace and cohesion.
Under the peace summit, there will be a sector forum of eminent persons, a sector forum for peace and cohesion secretariat as well as conflicts early warning and response unit.
Others are county assembly committee for peace, county department for peace building and conflicts management, county peace actors' forum, county peace council, sub-county peace committee and ward peace monitors.
The region has experienced local and cross border conflicts, intra-inter-communal, inter-county traditional and other emerging violence that have mostly resulted in casualties.
The policy also proposes the establishment of a county consultative forum that brings together county and national government, civil society organisations, development partners, private sector and the media.
Another proposal is the establishment of ward peace monitors who will be identified and managed by the respective sub-county peace committees.
Their functions will include monitoring conflict events, providing early warning, and coordinating community peace activities and peace education.
The policy they said is a first step in having an effective framework for dealing with contemporary peace and security challenges in the pastoral counties.