Pyramid Scheme: Former GSU officer narrates how he lost wife and son died by suicide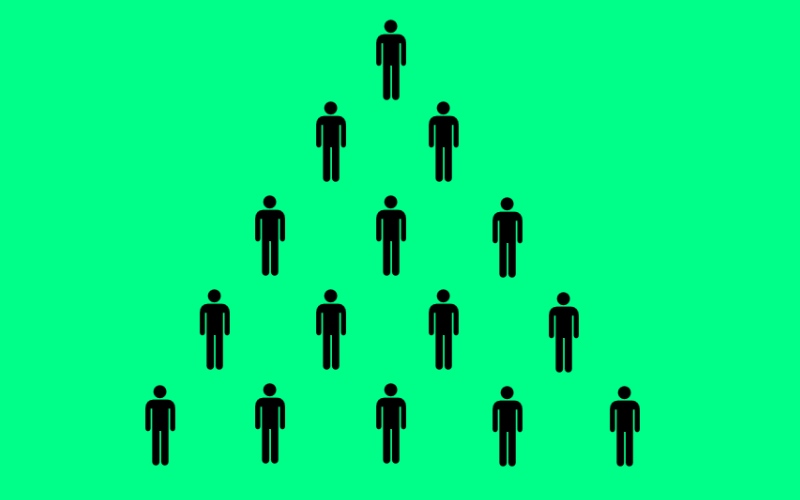 He had risked his life on numerous occasions, tackling his country's enemies to ensure his children lived in a secure environment, unmolested by criminals.
However, in one unguarded moment, Johnson Ireri Kivuti was ensnared by the same enemy he had sworn to forever keep in his crosshairs. You see, Kivuti was not an average Kenyan grandpa.
He was a hardened law enforcer, trained to tackle the most hardened criminals. As a General Service Unit (GSU) officer of the Recce Squad, he was an elite shooter and fighter, trained to handle the worst.
Today, the 67-year-old retired officer is a pale shadow of his former self. Age and health complications have taken their toll. He whizzes as he talks, pausing between words to catch his breath.
Kivuti is so bitter with the turn of events that he swears that if he got a gun he would personally make his tormentors pay for the pain they have put his family through.
"My wife Lucy Nyakinyua passed away in 2006. She could not cope with the stress. My son too is gone. My mother has since died. I live in a hovel. Please do not remind me of the bitter past!" he exclaims.
He traces his problems to a decision he made on February 6, 2006, to invest. He had retired and was working as a security officer with a leading real estate firm.
"When I decided to invest, I mobilised Sh1 million and deposited it with Kenya Business Community Sacco. I was introduced to them by a friend and I thought I would make some money," says Kivuti.
He joined 961 other Kenyans who believed that Francis Omurwa, who operated Kenya Business Community, a questionable investment disguised as a co-operative society, could make them riches. The investors deposited a total of Sh780.6 million.
Ironically, the society was operating from View Park Towers, the same premises where a mega scam, Goldenberg, had been orchestrated in 1991 and the government lost billions of shillings in fake gold import compensation schemes.
Apparently, Kivuti had made a terrible mistake by taking a bank loan against his matrimonial home in Umoja. When Kenya Business Community Sacco went under with people's savings, he could no longer service the loan.
The bank sold his home, condemning his family to homelessness and a life of destitution.
When a 10-man task force under the chairmanship of the late Kitui West MP, Francis Nyenze, took its public hearings to Embu to inquire into the effects of the pyramid scheme, Kivuti who had retreated there opened up.
He tearfully narrated how one of his sons had committed suicide after his father failed to pay his college fees for a medical course he was undertaking. He talked of his bedridden wife and the humiliation she went through after she was rendered homeless.
Another son took off from Kivuti's home never to be seen again. The former GSU officer himself was at one point reduced to sleeping under a tree. The family, according to the Nyenze report, was hit by yet another tragedy after a female relative was beheaded in a bizarre attack.
When we contacted him in the course of investigating this story, Kivuti's anger over the phone over his betrayal by society and his government was explosive.
"I invested my money on February 6, 2006. When I went to their offices, the director chased me away. I wanted to have my money back," he says.
"Please do not remind me of my sons. The government has failed me just as it has failed other Kenyans. At one point I hunted down one of the kingpins who had defrauded me. Instead of being jailed he was released. He was even elected to represent his people."
Kivuti said the government had refused to take action against "these criminals who are known".
Immediately after the scandal of the pyramid schemes erupted, there was heated debate in Parliament as the Government then was cornered by angry MPs to implement the findings of the task force.
The AG could also not satisfactorily explain why it had failed to prosecute the perpetrators of the pyramid schemes that had fleeced Kenyans of over Sh8 billion and use the money in their frozen accounts to compensate victims.
There was outrage in Parliament when it emerged then that only officials from three out of over 300 pyramid schemes had been prosecuted. In some instances, the courts had unfrozen the accounts of the pyramid schemes' masterminds against the wishes of the prosecutors.
"We have gone to court and failed to get justice. Politicians have abandoned us but God's judgement day is looming. They will not escape justice," says Kivuti.
He is bitter that he cannot access medical insurance cover to mitigate against his diabetic condition and high blood pressure.
"I have been reduced to following my goats in the wilds of Mbeere. I keenly watch what herbs they browse at and follow suit. I know that a goat will not ingest poisonous herbs. This is my source of medication," he adds.
Kivuti is also disgusted by the way some politicians have used his suffering to reach out to hundreds of other victims, giving false promises.
At one point, a presidential candidate went to his home and asked him for political support. He promised to look into his problem and even promised Kivuti's son that he would make sure he did not lack school fees. After making these pronouncements during a campaign rally in Embu, the politician has never got back to him.