Uhuru's car grants gift to MCAs face hurdles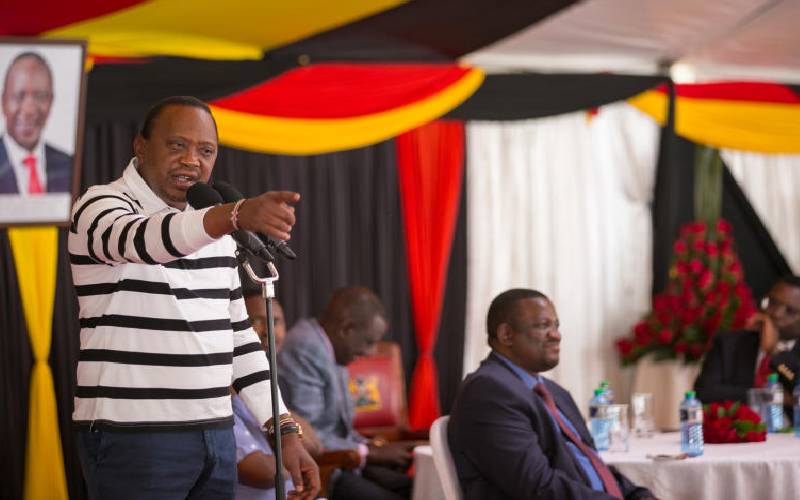 Members of County Assemblies (MCAs) may have to wait a little longer to benefit from President Uhuru Kenyatta's Sh4.5 billion car grant pledge.
Just days after the Salaries and Remuneration Commission (SRC) chair Lynn Mengich gave the green light to governors to effect the conversion of the car loan into car grants in line with President Kenyatta's pledge to MCAs, the Controller of Budget (CoB) is raising fundamental concerns that could slow implementation.
In a letter to SRC Chief Executive Officer Ann Gitau, the Controller of Budget Margaret Nyakango has cautioned that most counties budgeted for a car loan facility and not a grant.
"In others, the car loan facility is being implemented through a legislation enacted to create a revolving fund. These legislations do not provide for issuance of car grant," said Ms Nyakango. The letter was copied to Council of Governors (CoG) and County Assemblies Forum (CAF).
She said some counties merged the car loan facility with mortgage facility into the revolving fund.
"Some counties are operating one mortgage and car loan fund for the staff and members of the county assembly. It should be noted that in some counties, the kitty is not fully funded," she wrote.
The CoB categorised the request from the county governments to authorise withdrawal of the funds into two groups, namely an advisory on how to implement the conversion of the car grant loan facility into a grant and the withdrawals from the County Revenue Fund (CRF) to finance the same.
"The office of the CoB has received numerous requests from county governments on implementation of the review of the car loan benefit to a transport facilitation benefit in form of a car grant for speakers and MCAs," said Nyakango.
She said she had to handle cases of counties that have no access to the loan facility, those with the facility and have fully repaid the loan, have partially repaid the loan and those that have the facility joined with mortgage fund for staff and MCAs.
"We, therefore, seek your clarification on how to convert the car loan facility into a car grant benefit, taking into consideration the scenarios raised and how to treat the interest so far repaid by the beneficiaries," Nyakango told SRC in the letter dated February 17.
In February, Mengich responded to a letter by CoG chair and Embu Governor Martin Wambora, giving consent to MCAs car grant which immediately got condemnation from some quarters, terming it a "bribe" to entice them into passing the Building Bridges Initiative Bill in record time.