Win for man whose wife died in blood transfusion gone wrong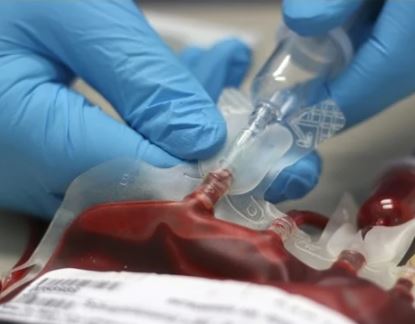 The High Court has thrown out a case filed by a hospital challenging a medical negligence verdict by the Kenya Medical Practitioners and Dentists Board.
Justice Weldon Korir found that the board's council acted within its powers when it ordered South B Hospital, Nairobi to negotiate with the family of a patient who died in 2009 after being transfused with the wrong blood, for an amicable compensation.
"The summary of it all is that this petition is without merit. In the circumstances the petition is dismissed with costs to the respondents," ruled Justice Korir.
The hospital had sued the board, shifting the blame to its laboratory technicians and nurses managing Stella Mutheu Kioko.
It argued that the negligence claim ought to have been handled by the body regulating nurses and lab technicians.
However, Justice Korir found that the private hospital could not run away from the fact that Mutheu was in its premises seeking services and not from individuals. "Section 4(m) mandates the Board to regulate health institutions and take disciplinary action for any form of misconduct by a health institution. This is what the Board did in the circumstances of this case and it is not correct to say that it had no jurisdiction to conduct disciplinary proceedings against the Petitioner."
"If the Petitioner was of the view that it was let down by its nurses and laboratory technicians, then it ought to have taken up the issue with their licensing bodies," the court observed.
The deceased walked to the hospital on August 14, 2019, for a blood transfusion and go back home. This never happened.
At around 3.40pm, the process began but within an hour, she had developed complications. In another 40 minutes, she was declared dead.
Peterson Kyalo sued the hospital on behalf of Mutheu and the now-defunct, in 2016, agreed with him that the hospital was negligent.
The hospital was required to negotiate with him on how much it would compensate the deceased's estate and report to the chairman of the board within 120 days.
Aggrieved, the hospital moved to court in 2019 arguing that the board had no powers to hear the complaint.
According to the hospital, Kyalo's complaint was that Mutheu was transfused with the wrong blood but the processes ranging from blood typing and preparation is a preserve of lab technicians and technologists. The board opposed the case.