Court orders fresh poll for parents' lobby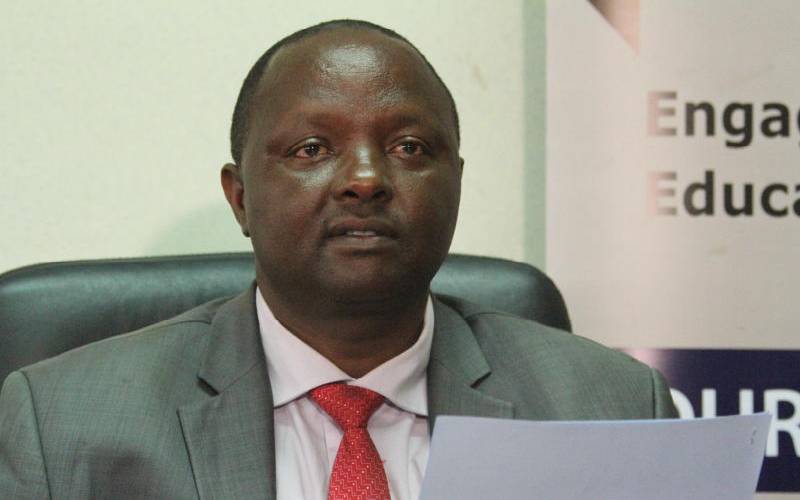 Parents of the 10 million children in public schools are headed for fresh elections after the High Court dismissed the present national representatives headed by Nicholas Maiyo.
Justice Anthony Mrima, in his judgment of February 3, 2021, ordered the Ministry of Education to kick-start fresh elections of National Parents Association officials, saying the Maiyo-led team was illegally in office.
He ruled that there was no adequate public participation ahead of the elections, with some parents not accorded a chance to vote.
"It therefore goes without say that the association's officials elected on October 5, 2016, are illegally in office contrary to the Constitution and the law, and must vacate office to pave way for fresh elections," ruled Justice Mrima.
According to the judge, a decision by the Ministry of Education to allow the parents' election to proceed without giving others a chance to participate violated the rights of those aggrieved.
"The court is satisfied that the other parents were never served with any notice for the election of the association's office bearers and, as such, the election of the current officials was procedurally unfair and does not meet the constitutional test of reasonability," ruled Mrima.
The judge directed fresh elections be held within three months. Maiyo was elected together with Sarah Githinji, Orai Adan and Dr Osborn Mabalu on October 5, 2016.
Maiyo's team took over from outfits led by Nathan Baraza and Musau Ndunda whose associations were merged to create one national representation of parents.
During the election, sub-county directors of education convened meetings where school chairpersons (delegates) elected officials.
The elected officials met at the county level and elected county officials. Diploma and P1 teacher training institutions were also asked to have representations at the national forum.
The national delegates elected Maiyo's team to office.
Maiyo yesterday said he would not comment on the judgment.
Twenty parents, including former officials of the National Parents Association, filed the petition challenging the election of Maiyo-led team.
Their contention was that the elections were not conducted within the rules governing the schools parents associations at the sub-counties, counties and national levels.
Parents' representatives
According to them, none was notified of the delegates meeting on October 5, 2016, at the Kenya Institute of Curriculum Development which led to the election of Maiyo and his team.
They argued that out of over 30,000 delegates from parents' representatives in schools across the country, only 94 persons turned out which made the election to lack legitimacy for lack of the two-thirds quorum required in the basic education regulations to conduct elections.
Justice Mrima ruled the election lacked legitimacy for being conducted without a verified delegates' register.