Ministry sets up desk, gets more valuers for title deed conversion,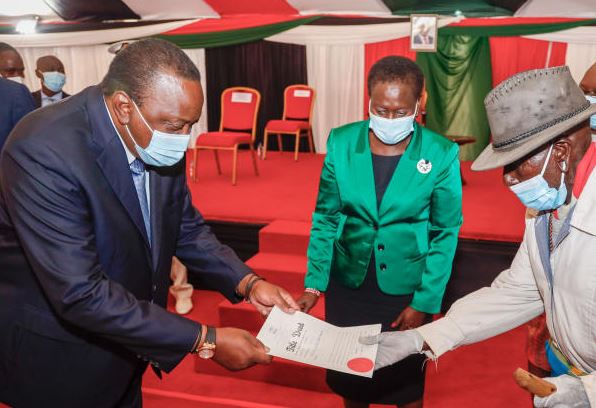 A complaints help desk has been established at Ardhi House to handle questions on the ongoing title deed conversion process.
This comes after Lands Cabinet Secretary Faridah Karoney confirmed her ministry had vetted and approved some private valuers to complement the strained State team.
Complainants will need to provide certified copies of their title, identification card and PIN, contact address and telephone number after downloading and filling in the required forms from the ministry's website.
"The complaints shall be recorded by the registrar who receives them and assigns a case reference number to facilitate follow up. The complainant shall receive regular updates on the progress and the ministry will issue additional information through the website," read a statement.
The ministry will also upload on its website a list of approved private land valuers, whose introduction is aimed at giving property owners more options.
The move comes slightly over a week after the CS embarked on a clean-up exercise at the Lands registry to curb fraud cases that have dogged the ministry for years, and is in line with recommendations of President Uhuru Kenyatta's push to deal with land cartels.
According to Karoney, the move to incorporate private valuers has been necessitated by constrained manpower due to the limited number of government valuers available, and the growing need for faster valuation for stamp duty.
"We wish to clarify that the government does not charge any fees for valuation for stamp duty. However, those who elect private valuers will incur valuation costs as provided in the Valuers Act," said the CS.
"The intensive titling programme by the government has seen a rise in dealings in land, especially in the counties. This increase has put a strain on personnel in the office of the Chief Government Valuer, causing inordinate delays and loss of revenue in some cases."
Karoney added that the ongoing reforms were aimed at enhancing efficiency and generally reducing the turnaround time for the return of valuation figures.
Last Tuesday, she announced her office has embarked on fresh registration of title deeds as the State shifted the administration and management of land to new laws to boost efficiency in transactions and to curb fraud.
A pilot run of the migration is already underway in Nairobi, with 5,493 parcels already marked for conversion by the Registrar of Lands.