Country loosing fight against locust, experts warn
The use of pesticides to contain locusts is turning out to be ineffective and a threat to the environment.
Experts are now calling for biological methods of controlling the pests, which have invaded parts of the country for the second time leaving a trail of destruction.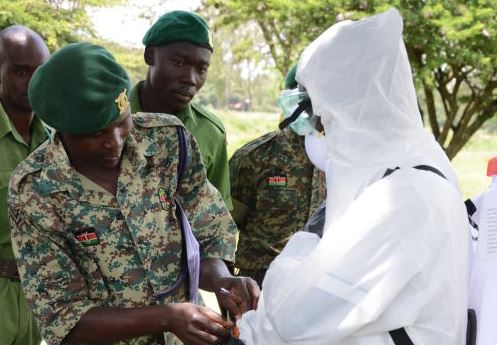 This emerged during the ongoing National Research Fund (NRF) retreat in Naivasha, which brought together scientists from universities and organisations.
Principal Secretary for University Education and Research Samson Nabukwesi said it is becoming harder to control the locusts, which are spreading fast.
The PS admitted that the use of pesticides to control locusts was not effective. "We should engage our scientists to seek new biological methods of controlling the locusts which are reproducing very fast," he said.
Nabukwesi said a lot of manpower was required to control the pests and challenged the researchers to come up with pesticides that are environmentally friendly.
He admitted that funding was a major challenge in research mainly in the universities after the government slashed allocation. "NRF is working on a strategy on resource mobilisation," he said.