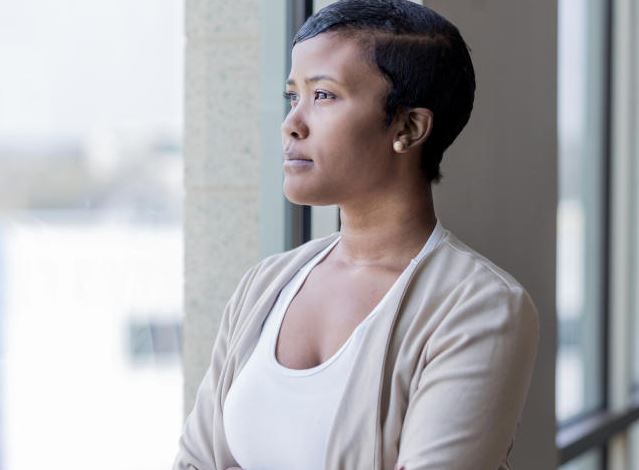 Women form a minority of leaders and top managers in media organisations, a new report shows.
The study, titled The Missing Perspective of Women in News, and published last month was commissioned by the Bill and Melinda Gates foundation to research performance of a set of gender equality indicators.
The research insights focused on six countries: India, Kenya, Nigeria, South Africa, the United Kingdom and the United States.
News content analysis of 11,913 publications and 56.9 million stories from 2019 for the gender equality indicator, and of 80 publications for the protagonists and expert's indicators, delivered by Media Ecosystems Analysis Group, a non-profit media analysis research group, were among sources used.
The report shows that the proportion of women in top management roles was 35 per cent in Kenya, 30 per cent in the UK, 25 per cent in South Africa, 23 per cent in the US and 14 per cent in India.
Male biases
Globally, 26 per cent of governance roles in news organisations were held by women in 2011.
"The report reveals a dire picture of women's under-representation in the news. It shows that women's representation in news has flat lined (if not reversed) in the 21st century, and that women are marginalised in governance/ leadership roles in news organisations," the study reads.
The report points out that when the governing structure of a news organisation is dominated by men, even a gender-balanced newsroom continues to exhibit male biases.
At near parity, South Africa is a global leader in gender parity in the newsroom, with 49 per cent of journalists being women, followed by the UK (47 per cent) and the US (42-45 per cent).
Gender diversity shows some improvement in Kenya (42 per cent in 2015 versus 35 per cent in 2009) and in India (28 per cent in 2019 versus 19 per cent in 2011), but may be declining in Nigeria (24 per cent in 2015 versus 38 per cent in 2011).
South Africa also leads in terms of the proportion of women in senior leadership roles in news organisations (42 per cent of top editors in 2020 are women).
In the six analysed countries, less than one per cent of news stories cover gender equality issues. In 2019, women's share of protagonists or of quoted experts and or sources in the news was between 14 per cent and 30 per cent in the six countries.
However, international or national women's days have presented an opportunity to increase the salience of gender equality issues in all six countries.
"Although still limited, coverage of gender equality issues increased by between three and seven times on that day in 2019 in each country," the study says.
According to Luba Kassova, the Author of the study, gender equality issues are not front of mind for decision makers and opinion leaders (including journalists). This has contributed to news coverage of gender equality being marginalised, with less than one per cent of all stories covering gender equality in 2019.
Within these gender equality stories, men form the majority of story protagonists: 56 per cent in Kenya, 60 per cent in the UK and the US, 72 per cent in South Africa, 80 per cent in India and 84 per cent in Nigeria.
Kassova argues that the imbalance in the portrayal of women protagonists persists in news today.
At 30 per cent, the UK performed best in terms of the proportion of women protagonists headlining the news in 2019. In Kenya (23 per cent), India (21 per cent), the US (21 per cent) and South Africa (20 per cent).
News coverage
Existing academic evidence is inconclusive about whether more women in newsrooms leads to a more balanced portrayal of women in the news.
"Having a third of women in executive or governance positions has not provided the 'critical mass' previously thought necessary to improve women's visibility in the news. Therefore, the relationship between the number of women journalists/ leaders in news organisations, and news coverage which features women as experts in news gathering and protagonists is not linear," the report says.
The report notes that women's centrality in news is highest in crime and violence and celebrity stories.
"In terms of editorial roles, women tend to be less well represented in the high-profile, agenda-setting beats such as politics," the report reads.
Women's expert voices remain significantly muted in high profile news genres such as politics (where men's share of voices is between three and seven times higher than that of women) and the economy (where men's share of voices is between two and 31 times higher than that of women).
Gender representation in political news coverage is trailing behind women's actual political representation in 2019 parliaments.
In Kenya, 22 per cent of the National Assembly were women while only 13 per cent of protagonists in political stories were women, while in the US 24 per cent of the House of Representatives were women versus 18 per cent women protagonists.
"Unless newsroom cultures change, the increased representation of women in the newsroom will not be enough to achieve gender-balanced coverage," says the report.
The study notes that the outcomes subsequently point to a gap in career progression, which could be narrowed if child care and flexible working policies were implemented.