Supplementary budget to end nominated MCAs woes
COUNTIES
By Eric Abuga | Sep 7th 2020 | 2 min read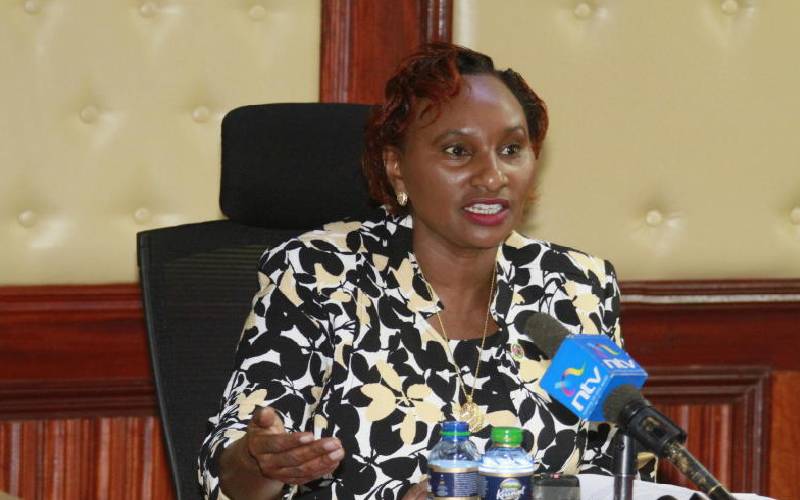 The Kisii County Assembly will have to prepare a supplementary budget to cater for the interests of nominated MCAs.
This follows a two-day meeting between the Commission for Administrative Justice (CAJ), the National Gender and Equality Commission (NGEC) and the assembly leadership to discuss compliance with the High Court ruling on discrimination against Nominated MCAs.
For the last three years, nominated female MCAs have been denied personal emolument funds.
Kisii High Court Constitutional Petition No 1 of 2019 on Karen Nyamoita Magara and 14 others versus Kisii County Assembly Service Board, County Assembly of Kisii and the Speaker of the Kisii Assembly, the court ordered: "In the event that Commission on Revenue Allocation (CRA) circular is implemented, the same should be effected equally for elected and nominated members."
CAJ chairperson Florence Kajuju said: "We have reached an agreement that the assembly leadership takes into consideration the demands made by the nominated MCAs. This will be addressed through a supplementary budget in the current financial year."
However, the process is likely to delay after fire gutted the assembly chambers on Friday.
Preferential implementation
Speaker David Kombo will be forced to gazette a new venue to conduct House business as experts carry out investigations into the inferno that also destroyed the Hansard cube and the broadcasting unit.
NGEC Chairperson Joyce Mutinda said like any other elected MCA, those nominated also represent special groups that deserve to be heard.
"Special treatment among elected members kills the spirit of the Constitution. The CRA circular and expenditure must be respected and implemented fully. Preferential treatment of leaders is a form of intimidation which should be discouraged at all cost."
County Assemblies Forum Chairman Ndegwa Wahome, who also attended the meeting, said the process to implement the CRA circular will be undertaken in all county assemblies.
"We have challenges but we will continue to engage in a consultative manner to ensure that we have achieved the resolutions."
On July 14, NGEC wrote to Kisii Assembly Clerk James Nyaoga over the unfair and unconstitutional administration of the county assembly budget.
The commission noted that there was the preferential implementation of CRA circular in favour of elected members against nominated MCAs. "As a result, nominated members are denied resources for office space, office operations and for staff," the letter read in part."
Kisii, which has 45 elected and 24 nominated MCAs, had a ceiling of Sh6.2 million in the 2019/2020 financial year that was to cater for 207 assembly staff. Total cost per ward monthly was set at Sh118,000.
However, 22 female nominated MCAs have not received vote line on county operations in the financial years 2017/2018, 2018/2019 and 2019/2020.