MP Were: Sh10m water project in Kwoyo to serve over 5000 locals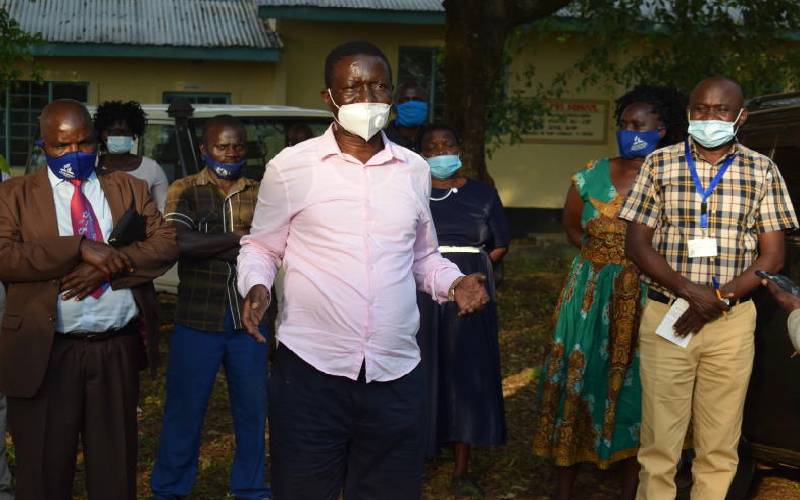 State agency Lake Victoria South Water Works Development Agency (LVSWWDA) has launched a Sh10 million water project in Kasipul constituency to cushion area residents from perennial water shortage.
The water project christened Kwoyo Kotieno Water Project is expected to benefit more than 5000 people from various villages in Kotieno Location.
Speaking during the launch on Monday at Kwoyo Primary School, area MP Ong'ondo Were accompanied by LVSWWDA's officer Paul Agwanda said the water will be distributed to local schools and to the community.
Were said the project will come with a water kiosk to help residents access the commodity efficiently.
The MP said the project that will be completed in about a month will improve health of the area residents.
"Use of unsafe water for domestic purposes leads to the spread of communicable diseases. This project will improve health of residents," Were said.
Apart from consumption, the MP said residents will also use the water for farming.
"I want residents to take this project seriously because it will also enable them to practice agriculture," Were added.
The MP announced that they are also going to construct seven other water projects which include two water pans and seven boreholes.
"My vision is to ensure all residents of Kasipul have access to clean and safe water in the next two years," he said.
Agwanda said the project will involve the drilling of a borehole and distributing water using pipes.
The water will be pumped through solar energy to reduce the cost of pumping.
"We want residents to get water through a way that does not make spend a lot of money," Agwanda said.
Nominated MCA Mary Gaya said the project will be a sigh of relief to women.
"Women are the ones who wake up at dawn in search of water. This project is a win for us as women," Gaya said.