Governor Kinyanjui roots for pacts to protect Nakuru from floods
COUNTIES
By Agency | July 12th 2020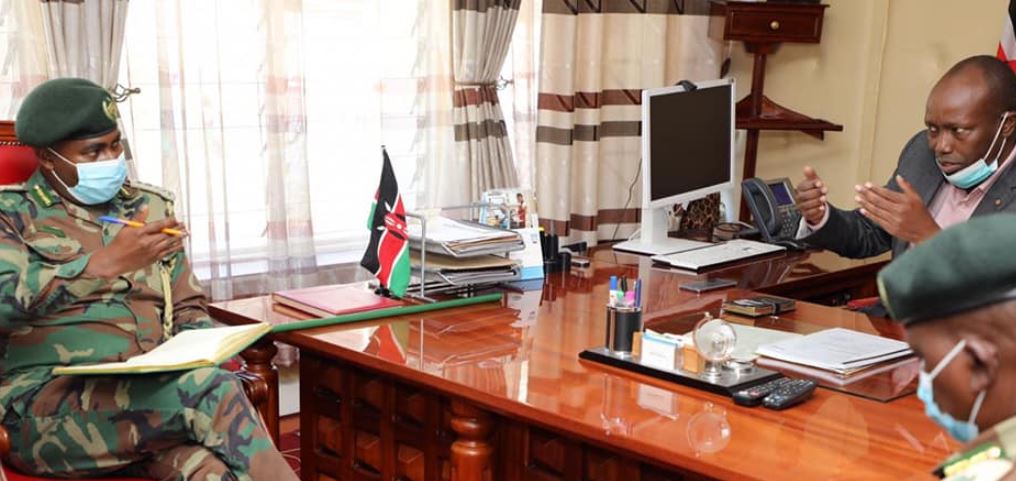 NAKURU, KENYA: The Nakuru County is rooting for collaboration with the Kenya Forest Services (KFS) to protect the region from the effects of floods.

Governor Lee on Friday acknowledged the crucial role forest resources have to the county, which if not well conserved would result in dire environmental and economic effects far-reaching to the region.

He noted that in light of recent floods that have been experienced in the county, it was necessary for the two entities to enhance collaboration and fast track ongoing reforestation programs in the region.

"Nakuru town is situated on the lower plains of the Menengai forest and as a county, we intend to work together with KFS to rehabilitate and restore this forest to avoid floods flowing down to the town in the near future," said Governor Kinyanjui.

The governor on Friday met the Chief Conservator of Forests Mr. Julius Kamau to discuss forestry agendas and developments in Nakuru County, Mau Conservancy.

The meeting laid key focus on building synergies and enhancing partnership between the two levels of Government towards sustainable forest conservation management and protection of forest resources within the county for the benefit of its residents and the Nation.

Mr.Kamau highlighted that KFS has an on-going rehabilitation plan rolled out to secure, conserve, and restore Menengai Forest as a pristine urban forest for its vital recreational and ecological roles, thus welcomed the timely partnership build up.

While appreciating the Governor's goodwill to forest developments in the region, Mr. Kamau reiterated the need to also involve members of the public on each and every process by engaging forest adjacent communities through Community Forest Associations (CFAs) to enhance sustainable conservation.

He underscored the need of involving all stakeholders and building CFA capacity and governance which would in turn improve their livelihood through forestry programs.

The meeting identified Nakuru County as a tourism hub for its lakes which support immense biodiversity, and hence the need to protect forest resources as the water catchment areas driving Nakuru's economy.

The CCF stated that the Service was keen on ensuring sustainable programs revolving around eco-tourism, and recreation of the Menengai forest is developed to preserve the historic role of the ecosystem which hosts Menengai Crater, one of Nakuru's major attractions.

Through this, the CCF informed that the forest presents numerous investment opportunities such as nature trails, campsites, walkways among other nature-friendly facilities that could benefit communities and regional economies in other places.

Mr. Kamau called upon similar partnerships between all levels of Government and Non-State actors to invest in forest conservation and tap into forests' opportunities.

In light of the Post-COVID regulations, Governor Lee committed to supporting youth in the County through the 'Kazi Mtaani Initiative' to compliment KFS efforts in the rehabilitation program of Menengai Forest, a partnership the CCF highly appreciated.