New park soon to open in Nairobi
COUNTIES
By Agency | July 5th 2020
NAIROBI, KENYA: John Michuki Memorial Park is set to open soon, the Kenya Forest Service has disclosed.
Last week the Chief Conservator of Forests Julius Kamau ushered the Cabinet Secretary Ministry of Environment and Forestry Keriako Tobiko at the park for an assessment of on-going restoration and rehabilitation, a joint effort by environment SAGAs led by Kenya Forest Service.
The CS noted the transformation of the once no-go-zone dilapidated park associated with crime, substance and drug abuse, and illegal encroachment onto riparian areas of the Nairobi River, into a beautiful nature park that will soon be completed and open to the members of the public for recreation.
CS Tobiko commended the efforts and progress made while issuing several pointers towards the achievement of the Presidential directive for all green spaces and parks within cities to be secured, restored, conserved, and protected for public benefit.
The park, which lies in the area between the Kenyan National Museum and Globe Cinema Roundabout, hosted vehicle repair sheds before its rehabilitation.
It will now join recreation spots within the city such as the Nairobi Arboretum, Central Park, Uhuru Gardens, and the Nairobi City Park.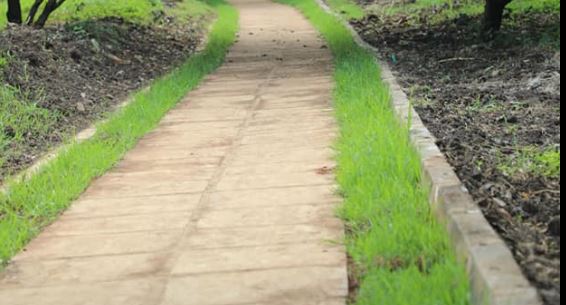 Meanwhile, in Maasai Mau forest, Narok County, Kenya Forest Service team has planted 24,266 mixed indigenous tree seedlings on 22.1 Ha of forest land in collaboration with the forest adjacent communities (Loliondo Community Forest Association), Kenya Water Towers Agency, and the Ministry of Interior and Coordination of National Government.
The team has also conducted tree planting activities in Baringo County where 12,600 indigenous trees were planted on 12 Ha at Masaba forest station. This was achieved in collaboration with the County Government of Baringo, and the Ministry of Water, Sanitation & Irrigation.
It also planted 18,800 indigenous trees at Sabatia forest on 11.5 Ha, 22,400 indigenous trees at Chemususu forest on 18.6 Ha, and 10,000 trees at Natasha forest on 10 Ha. This was through a collaboration with Sabatia, Chemususu, and Narasha CFAs respectively.
Besides, the service partnered with the Erusiai and Enkidikiroto villages in Narok County where 1,300 tree seedlings, including bamboo, were planted (farm forestry) through a collaboration with the Ewaso Nyiro South Development Authority, and the Ministry of Interior and Coordination of National Government.
In Chepalungu forest, Bomet County, 20,646 indigenous trees were planted on 13.64 Ha in collaboration with members of Chepalungu CFA.