Kenya Covid-19 infections hit 6,190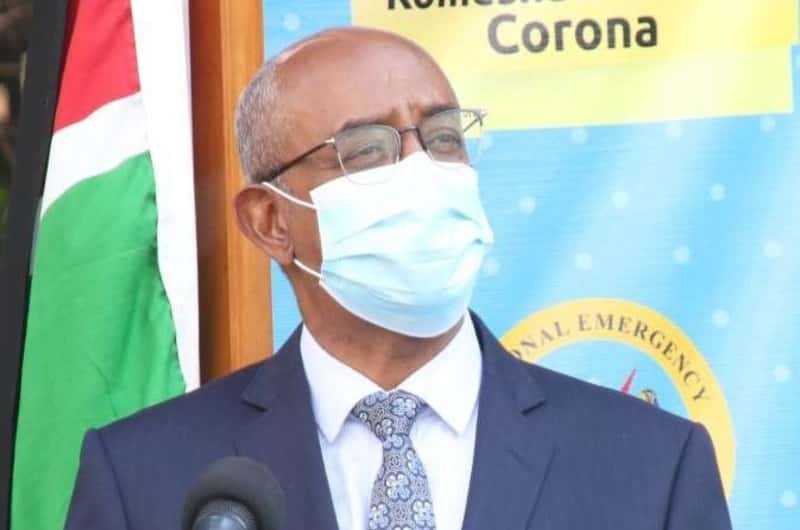 Kenya has recorded 120 new coronavirus infections raising the total number of infections to 6,190. The new numbers are recorded from a total of 2,221 samples tested in the last 24 hours.

All the new cases are Kenyan nationals except five who are foreigners. Speaking during the daily Ministry of Health briefing, Dr. Rashid Aman said that 84 of those infected are male while 36 are women.

"The youngest is six years old and the oldest is 83 years old," said Dr. Aman referring to the youngest and oldest person infected in the last 24 hours.

Even though 42 Kenyans have recovered and have been discharged, CAS Aman expressed his condolences to the family that lost their loved one to the virus.

"Sadly, we have lost one more patient to the disease bringing our fatalities to 144. Our condolences to the family and friends that have lost their loved ones."

Nairobi continues to be the hardest hit with 67 positive cases in the last 24 hours and a total of 3,031 followed by Mombasa with a total of 1,445. Busia has also recorded 407 cases making it the third-highest County with covid-19 infections.

"The situation of Kajiado with 242 cases, is similar to that of Busia, due to the effect of Namanga Border Point."
Although 41 counties have reported cases, Dr. Aman says it's a matter of time before the virus takes root in all counties but this should not make Kenyans panic.

"It should strengthen our people to strictly adhere to the containment measures, so as to prevent widespread infections within the counties," heartened Dr. Aman.

Even as counties race to beat the July 7 deadline to have a 300-bed isolation centres, Dr. Aman expressed optimism in the containment and response to the pandemic.

"As a Ministry, our intervention and containment responses have been informed by lessons from other disease outbreaks in the past, "guaranteed the health CAS.

The CAS called unto Kenyans to continue adhering to the health measures of advised by the Ministry of Health.