285 Kenyans killed by floods since April - CS Wamalwa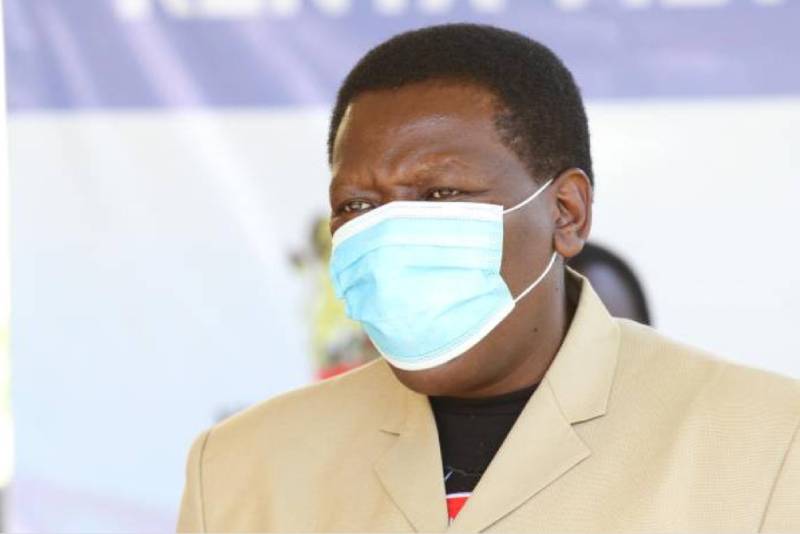 The Government has warned people who have encroached the riparian land to move to other grounds as floods continue to wreak havoc in different regions of the country.
Environment CS Keriako Tobiko on Wednesday urged Kenyans to take responsibility and respect laws regarding the riparian reserve.
So far, 285 people have lost their lives and 810,655 others affected by floods, mudslides and landslides occasioned by heavy rains in most regions.
While giving the weekly update on floods in the country, Devolution CS Eugene Wamalwa said a more comprehensive report that will factor in the crop loss in acreage will be confirmed next week.
"We also have acreage, in terms of crop loss in many parts of the country that our colleagues in Agriculture will be confirming by next week. As the rains subside, we will be able to establish the exact acreage in terms of crop loss that we have suffered, in terms of the irrigation, land and infrastructure," the CS said.
He warned the Coast, Western and Nyanza regions will continue to bear the brunt of the floods as the rains are expected to continue into the month of June.
However, in Northern Kenya, Garissa and Mandera, which were among the worst hit, the rains were subsiding while most dams across the country were still full but had stabilized.
At the same time, the CS urged county governments to work with the Meteorological Department by utilising the information given in a better way to caution those at risk.
"We take this opportunity to thank the Meteorological Department that has been of great help in terms of giving us very accurate information and reliable data. The accuracy tells us going into the future when we get alerts, please let us not take them lightly," he warned.
CS Wamalwa assured those that had been affected with the heavy rains that the Government will them to rebuild homes after the month of June.