Kazungu downplays Kenya, Tanzania border row over Covid-19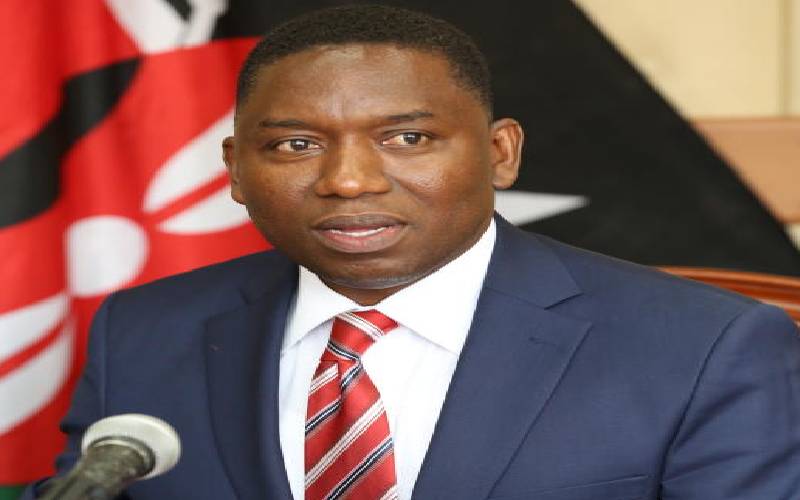 Kenyan envoy to Tanzania, Dan Kazungu on Tuesday clarified the country's position over the cross-border fallout occasioned by different measures taken by the two nations to contain Covid-19.
In a mission seen by diplomatic pundits as a firefighting one, a day after Tanzania hit back at Kenya with a lethal 'rhetoric' and reciprocity over the border conflict, Kazungu said Kenya and Tanzania are fighting one common enemy, that is Covid-19 and not each other.
"We request Tanzania to understand the situation in Kenya and that the decisions that were taken on border movement, are not meant to create a harsh environment for Tanzanians but to curb the spread of the virus," Kazungu told Tanzanian journalists at the High Commission of Kenya in Dar es salaam
On May 18, Tanga regional commissioner Martine Shighela issued a directive barring Kenyan drivers and cargo trucks from accessing their country, retaliatory action against President Uhuru Kenyatta's directive on an open border policy with Tanzania as a move to combat the novel coronavirus.
''They have decided to put in place harsh directives and measures on our people crossing on their side, I have directed, starting from now, any Kenyan truck or driver entering Tanzania through this border point, do not grant entry, '' he said.
While a diplomatic row is looming between Kenya and Tanzania after the latter slapped restrictions on Kenyan cargo trucks and drivers entering through Horo Horo-Lunga Lunga border, blaming Kenyans for spreading coronavirus in the Tanga region, Ambassador Kazungu labelled Shighela's remarks as those that can attract dislike among people of the two nations.
Kazungu added that Kenya and Tanzania are the giant economies in East and Central Africa hence the two nations should lead and show leadership because if they fall, the rest in the region won't thrive.
It is not the first time Kenya has experienced fears of such diplomatic row with Tanzania since the two heads of state, Kenyatta and Magufuli came to power.
In June 2019, a trade dispute between Nairobi and Dar-es-Salaam escalated after legislators from both parliaments issued threats following allegedly ''xenophobic'' utterances attributed to Starehe MP Charles Njagua.
Tanzanian Parliament summoned Kenya's High Commissioner to Tanzania, Dan Kazungu, while Kenyan legislators accused Dar of implementing restrictions on Kenyans seeking work permits as well as Kenyan products set for export to Tanzania.
President Uhuru has before flown privately to Tanzania to meet his counterpart John Magufuli, a visit that came at a time when the two countries experienced tension following threats on Tanzanians doing business in Nairobi.