KDF kills five Al-Shabaab terrorists in foiled attack on Somali army base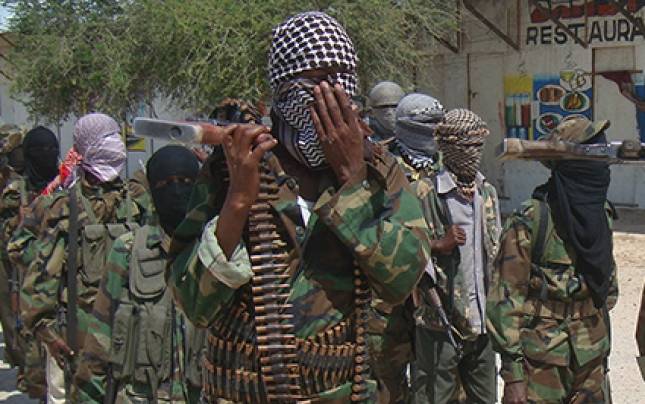 The Kenya Defence Forces on Saturday killed five Al-Shabaab terrorists in a clash in Bilis Qooqani region, Somalia.
The troops operating under AMISOM foiled an attack on Somali Security Forces in the area and seized five AK-47 rifles and several bullets from the militants.
KDF spokesperson Col Zipporah Kioko said about 20 militants had attacked the SSF station from three directions prompting the KDF unit stations in the area to respond by dispatching a special platoon of soldiers.
"After the gunfight, KDF troop had killed five Al-Shabaab terrorists. They also recovered five AK 47 rifles and several rounds of ammunition," said Col Kioko.
She added KDF will continue to work closely with SSF in support of operations to restore peace and reduce the threat posed by the militants.
"KDF will continue to build capacity of SSF as well as assist them in stabilization, reconciliation and peacebuilding in Somalia."
Kenya launched Operation Linda Nchi on October 14, 2011, after gunmen seized tourists at the Coast which the Government saw as a threat to the country's sovereignty as it targeted the nation's economic lifeline-Tourism
Kenya's incursion into southern Somalia started after the kidnapping of two Spanish women, who were working for MSF at the Dadaab refugee camp.
The abductions were carried out by the militants who the troops said planned to push away under the Operation Linda Nchi.
Two years later, the troops managed to take control of Kismayo port under Operation Sledge Hammer.
The troops have liberated many regions near Kenyan porous border.
Somalia has not had an effective central government since the 1991 overthrow of President Siad Barre's military regime, which ushered in more than two decades of anarchy and conflict in a country deeply divided along clan lines.
Despite the operations, the terrorists manage to cross into Kenya to launch attacks. They are supported by their remnants inside Kenya.
On Friday, the militants destroyed a Safaricom communication mast in Khorof Kharar, Wajir in an attack. They also attacked police stations in Fafi and Khorof Kharar but were repulsed.
Intelligence reports had indicated some militants had crossed into Kenya from Somalia for an attack during the Ramadan period. Security agents in the area have been on alert.
During the incident, no injury was reported but property was destroyed.
Last month, police reservists in Wajir's Qaqabey area repulsed a planned attack in the area and killed four militants. In recent years, counties in the Northern region have borne the brunt of frequent attacks from the Shabaab militants. But this year, the number of attacks have decreased. Wajir, Garissa and Mandera counties share a border with Somalia.
Local sympathisers have also been blamed for the attacks in the region which have always targeted security personnel and civil servants including teachers.
On January 13, three teachers were killed after suspected terrorists attacked Kamuthe resource centre. This led to the transfer of thousands of teachers by Teachers Service Commission amid protests.