War on desert locusts being won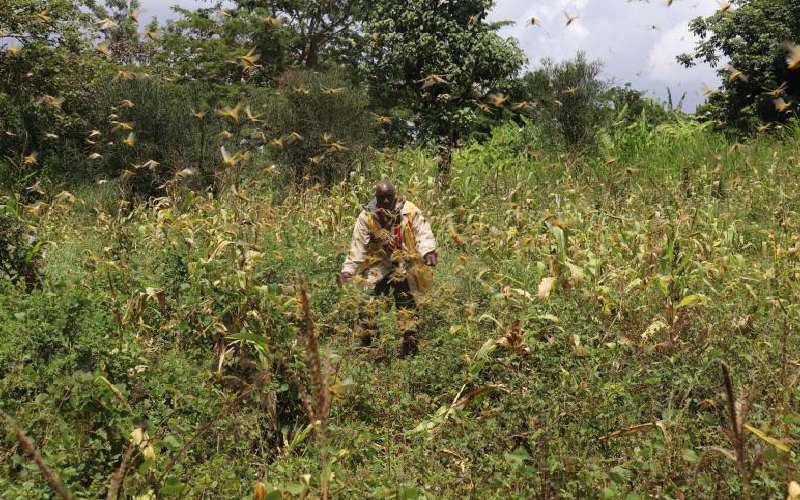 Significant gains have been made in the fight against the desert locust upsurge in East Africa, the United Nations' Food and Agriculture Organisation (FAO) has said.
Preliminary estimates from the UN agency indicate that some 720,000 tonnes of cereal, enough to feed five million people a year, have been saved in 10 countries by preventing the spread of desert locusts and damage to many more hectares.
An additional 350,000 pastoral households have been spared from distress.
FAO Director General Qu Dongyu in a statement, however, stressed that more needs to be done to prevent a food security crisis, as the ongoing rainy season not only provides livelihoods for farmers and pastoralists but also favourable conditions for locusts to breed.
"Our gains have been significant, but the battle is long and is not yet over. More people are at risk of losing their livelihoods and worsening food security in the coming months," Qu said.
FAO noted that the first wave of swarms has reproduced and a second wave of locusts will transition from juveniles to the young adult stage in June, taking flight at a critical time when many farmers in East Africa prepare to harvest their crops.
FAO warned that the second wave of the invasion will cause more destruction as it will find supple crops, and therefore deal a double blow to food security as the region grapples with the economic disruption caused by Covid-19.
It is estimated that the pests could be up to 20 times larger than the previous swarm. [Anyango Otieno]