Kenyans called upon to plant more trees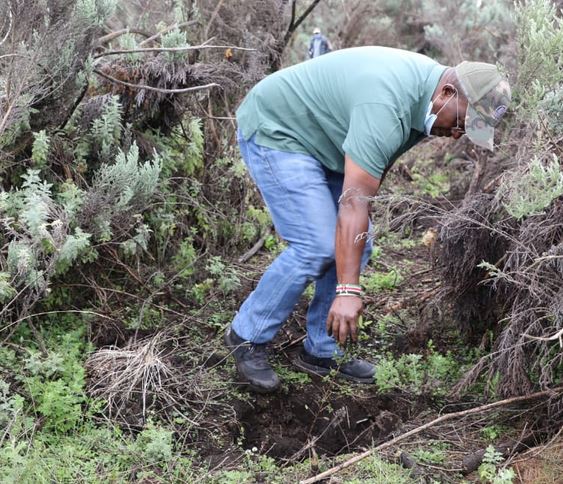 Kenya Forest Service (KFS) is calling on Kenyans to plant trees in all available spaces as it launches activities to take advantage of the ongoing rains
While speaking in Meru County, KFS Chairman Peter Kinyua reminded Kenyans to ensure they adhere to guidelines against the spread of corona virus while planting trees.
Different parts of the country are experiencing rains that makes it suitable for tree planting. The weatherman this week warned Kenyans to brace for heavy downpour in the next couple of days.
According to the weatherman, the heavy rain currently being experienced is expected to continue in Western, central region including Nairobi area, North Eastern, North Western and Coastal region of Kenya.
The Kenya Forest Service Chairman Peter Kinyua on Tuesday led a tree planting exercise in Marania Forest, Meru County.
In the exercise, 9,000 seedlings were planted in the forest that is part of the larger Mount Kenya Forest.
Kinyua led tree-planting activities in partnership with Mount Kenya Trust, Rhino Ark and Community Forest Associations that have seen over 20,000 tree seedlings planted collectively over the last one week.
He stated that during this #StayHome period, KFS Directors would be working closely with Ecosystem Conservators in their respective Counties to plant trees.
All planting activities were planned and strictly adhered to guidelines against the spread of COVID 19 outlined by the National Emergency Response Committee on Corona pandemic.
Hand washing stations were set up to ensure that those participating washed their hands periodically.