Kenyans pour out their hearts for legendary Kenny Rogers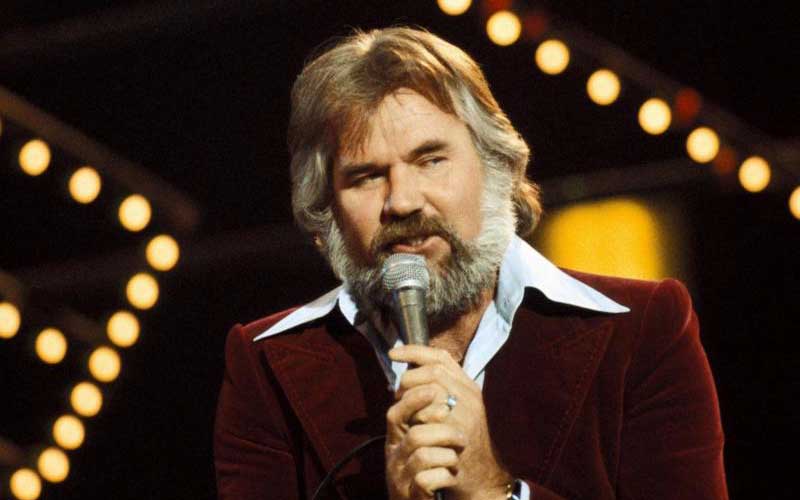 For many Country Music fans, Kenny Rogers was more than an accomplished singer: he was a great storyteller, actor, and writer who triumphed in the industry of creativity.
The American award-winning singer and songwriter stood out as a master in crafting lyrics that fascinated fans making him an embodiment of success in the music industry. He was celebrated throughout his career even after he breathed his last on March, 20 this year. Most of his songs are based on anecdotes of an observant narrator.
After working with different bands including his own group called the Scholars, the Texas-born singer made his presence outstanding when he released his solo country and pop hit "Lucille" which tells of a saddening story of a man being left by his wife. It is an imagined observation of the singer detailing the plight of a man after his wife vows to leave him with four hungry children, a responsibility which the pleading man says was too much to bear. The song earned him his first Grammy for the Best Country Vocal Performance.
The song is a favourite to many going by the many requests Sundowner, a Show by KBC's English Service receives to play the hit.
Show host Catherine Ndonye said fans of Sundowner often place requests for many songs of the legendary performer. The show paid him a special tribute on March 23, two days after the icon's demise.
"Requests for Kenny Rogers' songs are overwhelming. They have too many favourites by him but majority of the fans love "Lucille"," said Ms Ndonye.
'Lucille' was quickly followed by 'The Gambler' in 1978 which also earned him the second Grammy. The song is an inspirational story with moral teachings where the singer creates a tale of his encounter with a gambler in a "train to nowhere" who teaches him the game of survival in the capitalist world.
Another electrifying hit is "The Vows go Unbroken" which has often been used throughout the world as a theme song for weddings. It is a song of romance where a lover pledges his unwavering affection to his soulmate.
Gospel artist Reuben Kigame did a tribute to the artist by singing the song which was played during Sundowner show, two days after the American singer's demise.
Rogers seems to have greatly influenced Kigame into producing country music including "Sweet Bunyore," a song where the artiste sings of nostalgic moments as he seeks a reconnection with his rural western Kenya home.
Even before the death of Rogers, Kigame had also done a live performance of the song during one of the shows in a local TV station.
Although country music artists would often adorn cowboy hat and boots, Rogers with his trademark white beard and moustache, often performed without the outfit, especially during live performances.
His partnership with Dolly Parton where they released a duet "Islands in the Stream" in 1983 topped the country and pop charts. They also performed "You Can't Make Old Friends." The close working relationship led many of their fans to mistake them for a couple.
Different genres
"There were so dear to each other. The moment I heard of his demise, I immediately thought of her," observes Ndonye.
Rogers also features in the compassionate song "We are the World," a charity single recorded by USA for Africa in 1985 at the time that some African countries had been ravaged by drought that resulted in a food crisis that drove several families into starvation. The song by top American artistes of different genres was a call for charity to intervene in the situation.
Other songs by Rogers include Coward of the County, Through the years, You Decorated my Life and Lady among many others that sum up to over 120 singles.
Besides music, Rodgers demonstrated that one can excel in many spheres of life by stretching beyond a single talent. He excelled in acting, writing, photography, and entrepreneurship.
In acting, he featured in many television movies including comedy titled Six Pack (1982) where he plays a race car driver. He also features in Christmas in America (1990) and MacShayne: Winner Takes It All (1994).
He also had a passion for photography and among the photos, he took while travelling around USA were published in 1986 in the collection: Kenny Rodgers' America. It was followed thereafter by another collection; Your Friends and Mine.
The singer also tried a hand in writing after he penned his 2012 autobiography 'Luck or Something Like it'.
The legend also delved into business where he launched a restaurant franchise that he named Kenny Rodgers Roasters which he later sold in 1998.