Baringo senior cop educates locals on coronavirus during curfew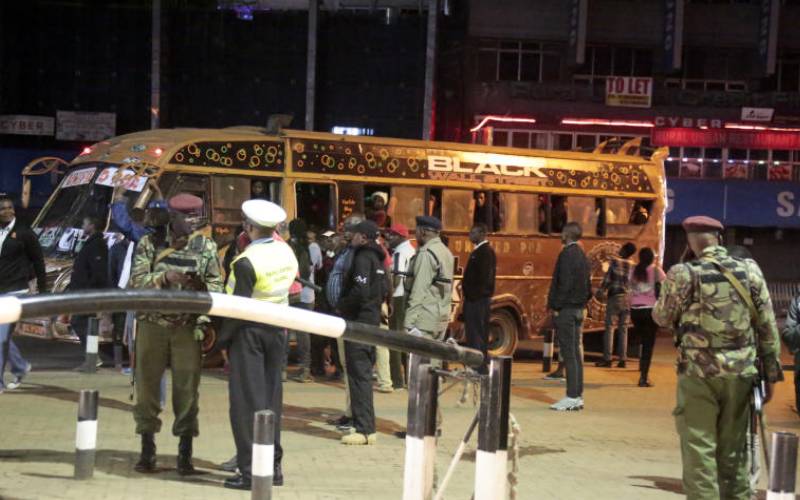 While the rod was not spared by most officers across the country while enforcing the curfew, a senior officer from Baringo used a different approach.
Baringo Central Sub-County Administration Police Commander Ibrahim Abachilla did not use a whip to ensure people were not on the streets.
He took advantage of the opportunity to educate the residents on the importance of handwashing.
Armed with a sanitiser and a swagger stick, Abachilla assembled motorists and travellers caught up in the curfew.
He talked to them about the government's directives and the need to obey them.
Travellers had to alight from their vehicles, sanitise their hands and talk about keeping safe from the coronavirus.
"Get to your homes and stay inside. Don't be late again as the government has announced a curfew."
Abachilla also urged matatu operators to keep a sanitiser close by for the passengers' use.
He called them out on being key players in the success of the curfew, saying they should be aware of the working hours.
The imposition of the dusk to dawn curfew started on Friday, and not a single person, except those providing essential services, was to be seen roaming.
Armed police officers walked the streets of various towns to ensure people obeyed the order to be indoors between 7pm and 5am.
Those found faced the wrath of the officers armed with whips.
In Nakuru, residents vacated the streets as early as 6pm.
Motorist caught having defied the orders of the curfew had it rough.