BBI wants judicial tribunals consolidated to save money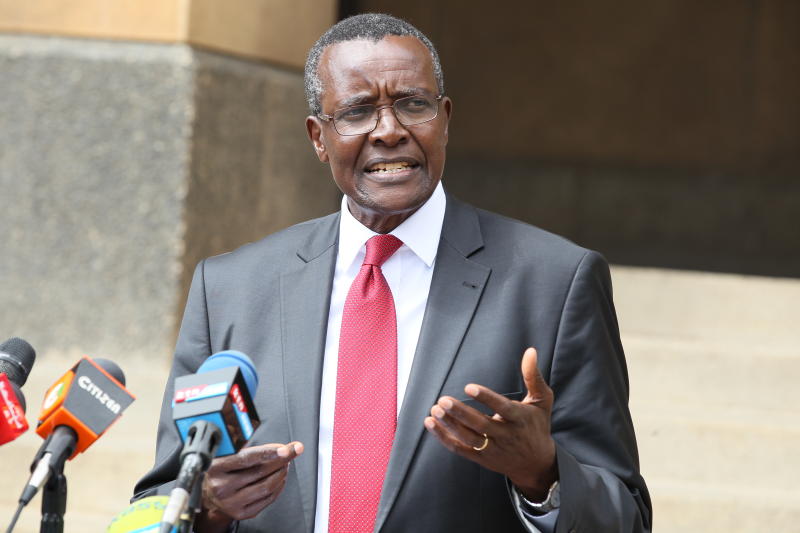 The number of judicial tribunals should be reduced to save taxpayer's money, the Building Bridges Initiative (BBI) report has recommended.
The report proposes that the 20 tribunals be consolidated and one National Appeals Tribunal established to handle all matters arising from decisions made by the few that will remain in operation.
In its justification for consolidation, the BBI task force, led by Garissa Senator Yusuf Haji, said tribunals that are related to the regulator defeat every essence of impartial adjudication of disputes.
Presently, the task force pointed out, virtually every statute setting up a regulatory authority also sets up some appeal tribunal to resolve disputes arising from the regulator's exercise of its statutory authority. "It is proposed to create one National Administrative Appeals Tribunal under which separate thematic appeals tribunals may be managed (for example, power and energy, sports and environment)," the report states.
To achieve this, the team recommends that the tribunals' mandates be harmonised in a bid to have fewer and better implemented regulations, with a premium against corruption in this process.
Disobey court orders
The tribunals are bodies established by Acts of Parliament to exercise quasi-judicial functions but do not have penal jurisdiction.
The report also recommends that individual public officers who disobey court orders should face the law, adding this would change the way the country implements its legislation and policies.
"It is a common and all-pervasive phenomenon in Kenya that we — leaders and citizens alike — have a noticeable and destructive inclination to disrespect the law. This phenomenon is particularly evident among Public Officers, who commonly ignore the law and too often subordinate it to the pursuit of their personal interests," reads the report. To clamp down on disobedience of court orders, the Judicial Service Commission had proposed to the BBI task force that the Leadership and Integrity Act and the Public Officers Ethics Act be amended to provide that failure to comply would lead to ineligibility for or loss of office.
Download the BBI Judgement by all seven Judges - Civil Appeal No. E291 of 2021