Maraga: Digitisation of court records on course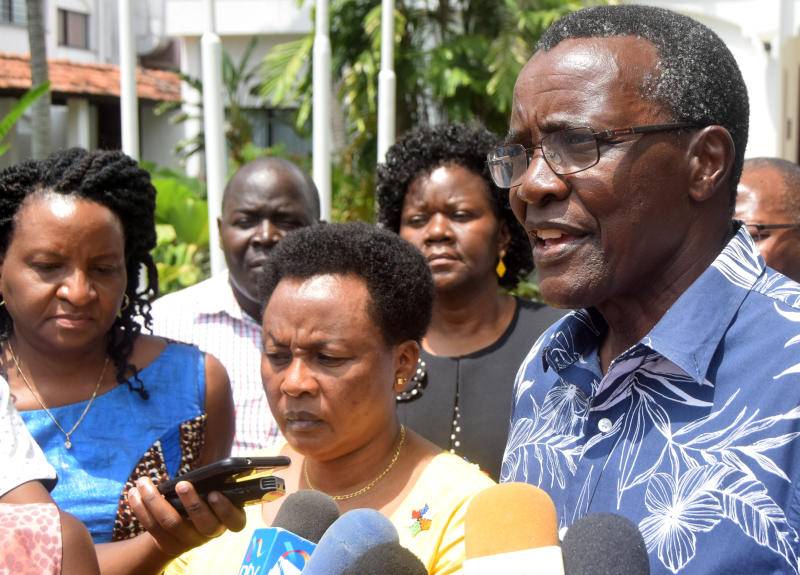 Chief Justice David Maraga has said the long-awaited digitisation of court records will be rolled out this month.
Speaking in Nairobi yesterday, the CJ (pictured) said the Supreme Court has already automated all its operations.
He noted that equipment is now being purchased by the Judiciary to automate commercial division courts in the next digitisation phase.
Mr Maraga was speaking during the opening of a three-day training for judges on cybercrime.
The conference is being overseen by the US-based Attorney General Alliance (AGA).
He said courts have previously had a difficult time allowing electronic evidence, which ranges from voice records to data and CCTV footage.
Maraga said the training is key in ensuring judges who preside over cases that entail electronic evidence have the know-how required to handle them.
"In the US, they are conversant with electronic evidence and how to handle it. They will share their experiences," said the CJ.
AGA board member Markus Green said there is need for judges to have proper understanding of electronic evidence so they can make informed rulings.
"We are not training them to be experts. We are training them to have a working knowledge on how these crimes are committed," he said.
The CJ said the digitisation of records will make it easier to handle electronic evidence and ease the backlog of cases in courts.