Leaders affected as hotels closed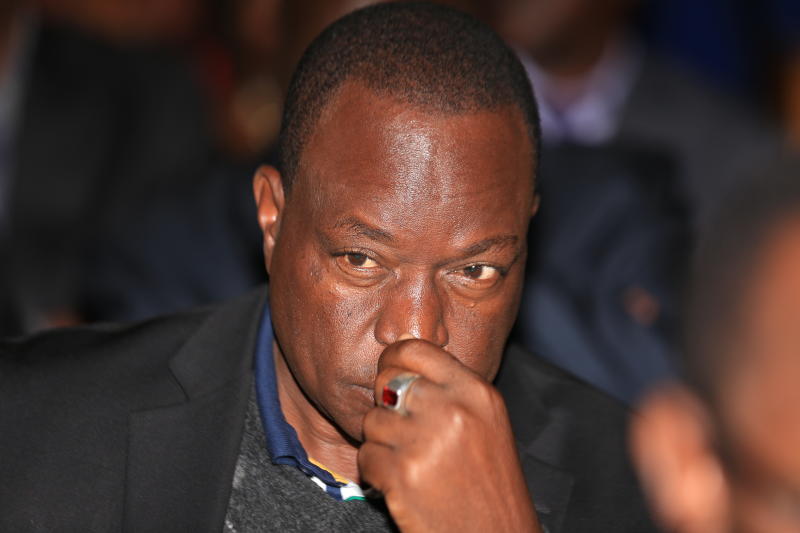 Kisumu Senator Fred Outa (pictured) and former Gem MP Jakoyo Midiwo are among hundreds of investors whose businesses have either been demolished or shut down to pave way for the Sh3 billion Kisumu Port.
The Standard yesterday learnt that Mr Midiwo's upmarket TLC bar and restaurant, located opposite Acacia Hotel, was brought down at around 9pm on Wednesday, sending patrons fleeing with unpaid bills.
This was after the Kenya Railways Corporation (KRC) that leased him the building cancelled the agreement.
Sources told The Standard that Midiwo's plea's to save his business fell on deaf ears as the demolition squad cut off power and started tearing down the perimeter fence.
This came barely a month after the Ethics and Anti-Corruption Commission (EACC) officials announced they had recovered a prime plot belonging to KRC that had illegally been allocated to East African Legislative Assembly MP Oburu Oginga.
New branch
Dr Oginga has since denied grabbing the said plot and accused EACC of witchhunt.
Also affected by the demolitions is Mr Outa who has a stake at the Roan Club, which recently relocated from the Kisumu central business district to the railways station.
This was after the club signed a lease with KRC and Nairobi-based businessman William Osewe, who has just opened a branch of Ranalo foods in Kisumu.
Mr Osewe had refurbished and stocked an expansive bar in one of the abandoned sections of the Kenya Railways offices.
Just opposite the Ranalo and Roan clubs, employees of Railways Institute helplessly stared at a heap of rubble that was once their work station for years.
Also affected was the once prestigious Members Only Railways Club, which had been leased to a Kisumu businessman.
Sources said the demolitions being implemented by the county and national governments have rendered more than 10,000 people jobless.